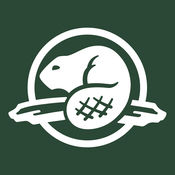 jesse milner, Parks Canada
Jasper National Park Avalanche Forecast
Apr 22nd, 2019 4:39PM
The alpine rating is considerable, the treeline rating is moderate, and the below treeline rating is moderate. Known problems include Wind Slabs, Persistent Slabs and Loose Wet.
Forecast freezing levels and snowfall amounts are uncertain for the next 48 hours.
Summary
Weather Forecast
Tuesday up to 15cm of snow (rain below treeline) with moderate-strong SW wind and freezing levels to rising to 2200M. Wednesday, Cloudy with an additional 5-10cm throughout the day along with moderate west winds. 2200M freezing levels. Thursday, clear skies cooler temps -10 with light winds from the west and freezing levels in the valley bottom.
Snowpack Summary
20cm of recent settled snow now overlies several crusts / facet layers in the upper 40cm, and a faceted layer down 70cm on shady aspects. Expect isothermal snow at lower elevations (below treeline).
Avalanche Summary
Recent whumfing in low angle alpine terrain.
Natural and controlled avalanche cycle last friday produced persistent slabs, wind slabs and loose dry avalanches to mainly size 2 max size 3 in the alpine.
Confidence
Freezing levels are uncertain on Tuesday
Problems
Wind Slabs
Likelihood
Likely - Possible
Rising winds monday redistributed recent storm snow to lee features combined with new snow, wind and warm temperatures on Tuesday
Watch for whumphing, hollow sounds and shooting cracks.
Use caution in lee areas in the alpine and treeline. Recent storm snow has formed wind slabs.
Aspects:
North, North East, East, North West.
Elevations:
Alpine, Treeline.
Persistent Slabs
New load with warm temps could increase the likelihood of triggering.
Carefully evaluate terrain features by digging and testing on adjacent, safe slopes.
Note recent avalanche activity.
Aspects:
North, North East, East, North West.
Elevations:
Alpine, Treeline.
Loose Wet
Some forecasts are calling for up to 12mm of rain up to treeline (freezing levels uncertain) in the Columbia Ice fields area on Tuesday
Aspects:
All aspects.
Elevations:
Below Treeline.
Valid until: Apr 23rd, 2019 4:00PM