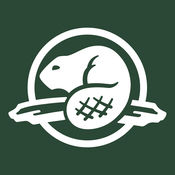 Benjamin Firth, Parks Canada
Jasper National Park Avalanche Forecast
Jan 17th, 2020 4:00PM
The alpine rating is considerable, the treeline rating is moderate, and the below treeline rating is moderate. Known problems include Loose Dry, Wind Slabs and Deep Persistent Slabs.
As temperatures warm and winds pick up, avalanche danger will increase.
Summary
Weather Forecast
Temperatures will continue to warm over the next few days and the inversion will dissipate. Winds will become westerly and increase as well.
Find the Alberta Rockies weather synopsis here: Avalanche Canada Mountain Weather Forecast
Snowpack Summary
Continued faceting of snowpack. Up to 15cm of new light dry snow is not bonding well to the upper settled pack. This overlies a weakening mid-pack comprised of varied facet forms. This provides some questionable bridging over the basal facets and DH. HS average at TL: ~145cm.
Avalanche Summary
Widespread dry loose avalanche cycle over the past 60 hours up to size 2. An ice dagger collapse off of Curtain Call produced a size 1.5 failing on ground.
Confidence
Wind effect is extremely variable on Sunday
Problems
Loose Dry
Up to 15cm new snow not bonding well to previous surface. As temps warm expect continued dry loose out of steep terrain.
Avoid terrain traps, such as gullies, where the consequences of a small avalanche could be serious.
Aspects:
All aspects.
Elevations:
All elevations.
Wind Slabs
New wind slabs forming on easterly aspects at ridgetop along with cornice growth. Buried wind slabs on all aspects in the alpine could become more reactive as temperatures warm.
Avoid lee and cross-loaded terrain near ridge crests.
If triggered the wind slabs may step down to deeper layers resulting in large avalanches.
Aspects:
All aspects.
Elevations:
Alpine.
Deep Persistent Slabs
Likelihood
Possible - Unlikely
The recent cold weather has promoted facetting and weakening of the snowpack compromising the bridging strength. Potential for triggering these deeper layers could increase as temperatures warm.
Avoid convexities or areas with a thin or variable snowpack.
Aspects:
All aspects.
Elevations:
All elevations.
Valid until: Jan 18th, 2020 4:00PM