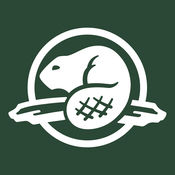 Deryl Kelly, Parks Canada
Jasper National Park Avalanche Forecast
Jan 14th, 2020 4:00PM
The alpine rating is moderate, the treeline rating is moderate, and the below treeline rating is low. Known problems include Deep Persistent Slabs.
Slow progression toward tolerable temperatures beginning today (Wednesday).
Caution is advised if you plan to venture out Ice Climbing; pillars and daggers will be extremely brittle in these cold temperatures.
Summary
Weather Forecast
The arctic air will continue to dominate the weather until Friday. A gradual warming trend will commence on Wednesday with the possibility of very light precip on Thursday. The CAA's Mountain Weather forecast now includes a more specific Alberta Rockies synopsis.
Snowpack Summary
Surface faceting at all elevations. Weakening midpack comprised of mixed forms and facets, bridging basal facets and DH. HS Average at TL: ~150cm.
Avalanche Summary
No new avalanches observed or reported
Confidence
Problems
Deep Persistent Slabs
Likelihood
Possible - Unlikely
Numerous avalanches were observed throughout the region that failed to ground. Activity has tapered off but may be waiting for the human trigger.
Use caution on open slopes and convex rolls
Be aware of thin areas that may propogate to deeper instabilites.
Aspects:
All aspects.
Elevations:
All elevations.
Valid until: Jan 15th, 2020 4:00PM