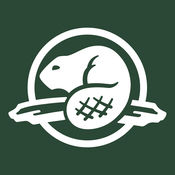 jasper snow safety, Parks Canada
Jasper National Park Avalanche Forecast
Apr 23rd, 2019 4:16PM
The alpine rating is moderate, the treeline rating is low, and the below treeline rating is low. Known problems include Wind Slabs, Persistent Slabs and Loose Wet.
The recent winds have left windslabs in immediate lee features in the alpine & upper treeline.
Summary
Weather Forecast
Wednesday: Broken skies and slightly cooler temps -10 in the alpine along with moderate west winds. Trace precip. Freezing Level 1700M
Thursday: The skies should clear and give a excellent overnight recovery with lows in the -15 range. Winds will be generally light westerly.
Friday: Warmer temps -6 and cloudy skis, Freezing level to rise to 2100M
Snowpack Summary
Previous moderate to strong south westerly winds have created Fresh wind slabs in immediate lee features in the southern part of the bulletin region. this snow now overlies several crusts / facet layers in the upper 40cm, and a faceted layer down 70cm on shady aspects. Expect isothermal snow at lower elevations (below treeline).
Avalanche Summary
Recent whumfing in low angle alpine terrain.
1 size 1.5 Steep N aspect alpine, cornice triggered windslab that appears to have stepped down to a persistent layer.
Confidence
Problems
Wind Slabs
Likelihood
Likely - Possible
Continued winds Tuesday redistributed recent storm snow to lee features combined with new snow, and warm temperatures.
Use caution in lee areas in the alpine and treeline. Recent storm snow has formed wind slabs.
Watch for whumphing, hollow sounds and shooting cracks.
Aspects:
North, North East, East, North West.
Elevations:
Alpine, Treeline.
Persistent Slabs
New load with warm temps could increase the likelihood of triggering.
Note recent avalanche activity.
Carefully evaluate terrain features by digging and testing on adjacent, safe slopes.
Aspects:
North, North East, East, North West.
Elevations:
Alpine, Treeline.
Loose Wet
Cooling weather on Wednesday should keep the snow cold. Watch out for sunny periods and slopes catching the sun.
Minimize exposure to steep, sun exposed slopes when the solar radiation is strong.
Aspects:
All aspects.
Elevations:
Below Treeline.
Valid until: Apr 24th, 2019 4:00PM