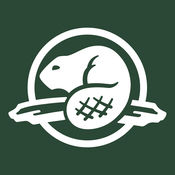 timothy johnson, Parks Canada
Jasper National Park Avalanche Forecast
May 7th, 2019 4:00PM
The alpine rating is moderate, the treeline rating is low, and the below treeline rating is low. Known problems include Wind Slabs, Persistent Slabs and Loose Wet.
As Spring finally re-asserts itself, expect to see increasing activity with daytime warming. Meanwhile, incremental loading by small snowfalls has maintained winter-like avalanche problems on shaded slopes.
Summary
Weather Forecast
Wednesday: A mix of sun and cloud. Treeline: High 4 °C. Ridge wind NE: 10-20 km/h. Freezing level: 2500m
Thursday: A mix of sun and cloud. Treeline temperature: Low 0 °C, High 9 °C. Ridge wind NW: 10-30 km/h. Freezing level: 3000m
Friday: A mix of sun and cloud. Treeline temperature: Low 4 °C, High 11 °C.  Freezing level: 3300m
Snowpack Summary
Regular small, warm snowfalls have sustained Windslab and loose snow avalanche problems. This recent snow is settling rapidly, but overlies crusts and facets in the upper snowpack. The crusts are thick/strong on solar aspects. Occasional whumpfing at upper treeline & alpine. The snowpack remains faceted on shady aspects, and weak in shallow areas.
Avalanche Summary
On Sunday, a large natural slab avalanche was observed at 2400m on a NE aspect. This was on Pyramid mountain near Jasper, and was most likely a recent Wind Slab (size 2.5). Numerous small (size 1), natural loose dry avalanches were also observed on steep shaded alpine terrain near Marmot Basin.
Confidence
Due to the number and quality of field observations
Problems
Wind Slabs
Wind slabs are more prevalent in the Marmot/Maligne areas than the icefields, as they received more recent snowfall and wind.
Test slopes before committing to them.
Use caution in lee areas. Recent wind loading has created wind slabs.
Aspects:
North, North East, East, South East.
Elevations:
Alpine.
Persistent Slabs
Likelihood
Possible - Unlikely
Weak mid-pack facets, in isolated pockets on shaded, wind-sheltered alpine slopes. May also exist on shaded upper treeline features; and on solar aspects there is a (smaller) possibility of these failing on facets over a buried crust down 15-40cm.
Carefully evaluate big terrain features by digging and testing on adjacent, safe slopes.
Minimize exposure to terrain traps where the consequences of an avalanche could be serious.
Aspects:
All aspects.
Elevations:
Alpine, Treeline.
Loose Wet
Springs' increasing influence is encouraging the upper snowpack to shed recent snowfall, in loose snow avalanches. Snowballing or sticky snow are indicators of this problem.
Daytime warming will weaken surface layers, plan your day around being back to the trailhead early.
Minimize exposure to steep slopes on warm or sunny days.
Aspects:
All aspects.
Elevations:
Alpine, Treeline.
Valid until: May 8th, 2019 4:00PM