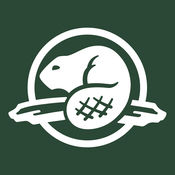 Deryl Kelly, Parks Canada
Jasper National Park Avalanche Forecast
Jan 15th, 2020 4:00PM
The alpine rating is moderate, the treeline rating is moderate, and the below treeline rating is low. Known problems include Deep Persistent Slabs.
Traces of new snow and a general warming trend leading into the weekend.
Summary
Weather Forecast
The arctic air remain dominate as a series of low pressure systems from the south bring light flurries to our region. A "warming", (aka: warmer than lately) trend is moving into the region as we approach the weekend.
Avalanche Canada's Mountain Weather Forecast product now includes a more specific Alberta Rockies synopsis.
Snowpack Summary
Surface faceting at all elevations. Weakening midpack comprised of mixed forms and facets, bridging basal facets and DH. HS Average at TL: ~150cm.
Avalanche Summary
No new avalanches observed or reported
Confidence
Problems
Deep Persistent Slabs
Likelihood
Possible - Unlikely
The strength of the bridging over the basal weakness will determine it's sensitivity to triggers. Deep penetrating cold has weakened shallow areas and may be more susceptible to triggering and propagation.
Be aware of thin areas that may propogate to deeper instabilites.
Use caution on open slopes and convex rolls
Aspects:
All aspects.
Elevations:
All elevations.
Valid until: Jan 16th, 2020 4:00PM