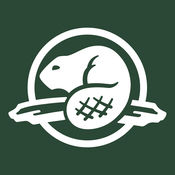 Deryl Kelly, Parks Canada
Jasper National Park Avalanche Forecast
Jan 12th, 2020 4:00PM
The alpine rating is considerable, the treeline rating is moderate, and the below treeline rating is low. Known problems include Wind Slabs and Deep Persistent Slabs.
Extremely cold for the foreseeable future.
Indoor coffee and chess, anyone?
Summary
Weather Forecast
Unsettled winter weather as an Arctic front arching down from Alaska moves south. Easterly winds expected to increase as a southern BC low approaches. Trace flurries for the forecast region.
Visit CAA's Mountain Weather Forecast for more specific details.
Snowpack Summary
Surface faceting over previous wind effect in the ALP and TL lee and cross loaded features. This overlies a faceting and weakening mid-pack bridging basal facets and depth hoar.
Avalanche Summary
No new avalanches observed or reported
Confidence
Problems
Wind Slabs
Avalanche activity has tapered off but human triggered avalanches are still likely.
Avoid exposure to overhead avalanche terrain, large avalanches may reach the end of run out zones.
If triggered the wind slabs may step down to deeper layers resulting in large avalanches.
Aspects:
All aspects.
Elevations:
Alpine, Treeline.
Deep Persistent Slabs
Likelihood
Possible - Unlikely
Numerous avalanches were observed throughout the region that failed to ground. Activity has tapered off but may be waiting for the human trigger.
Use caution on open slopes and convex rolls
Be aware of thin areas that may propogate to deeper instabilites.
Aspects:
All aspects.
Elevations:
All elevations.
Valid until: Jan 13th, 2020 4:00PM