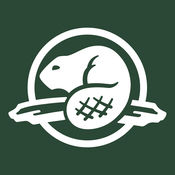 Benjamin Firth, Parks Canada
Jasper National Park Avalanche Forecast
Jan 9th, 2020 4:00PM
The alpine rating is considerable, the treeline rating is considerable, and the below treeline rating is moderate. Known problems include Wind Slabs, Deep Persistent Slabs and Loose Dry.
Human triggered avalanches are likely. Choose the terrain you enter wisely.
Summary
Weather Forecast
Scattered cloud, light precip up to 5cm and cool temperatures with light winds from the west forecasted for Friday and Saturday. Cloudy and cooling significantly and up to 10cm forecasted Sunday. 
Visit CAA's Mountain Weather Forecast for more specific details.
Snowpack Summary
A total of 60cm settling storm snow since January 1st. Wind effect and slab formation on lee aspects in the alpine and treeline. This overlies buried surface hoar up to 2200m in sheltered areas as well as buried wind slabs on lee features at treeline and above. Well consolidated midpack. The bottom of the snowpack consists of depth hoar and facets
Avalanche Summary
Widespread avalanche cycle night of January 7th through January 8th up to size 3 on all aspects and elevations. Consisting of wind slab, dry loose and failing at ground
Confidence
Due to the number of field observations
Problems
Wind Slabs
Likelihood
Likely - Possible
Avalanche activity related to wind slabs will taper off Friday but human triggered avalanches are still likely
If triggered the wind slabs may step down to deeper layers resulting in large avalanches.
Avoid exposure to overhead avalanche terrain, large avalanches may reach the end of run out zones.
Aspects:
All aspects.
Elevations:
All elevations.
Deep Persistent Slabs
On Wednesday numerous avalanches were observed throughout the region that failed to ground
Be aware of thin areas that may propogate to deeper instabilites.
Use caution on open slopes and convex rolls
Aspects:
All aspects.
Elevations:
All elevations.
Loose Dry
Caution in steep gullies and terrain traps where a small sluff could have large consequences. Avoid terrain where this problem can initiate slab avalanches on deeper layers.
Watch for terrain traps where small amounts of snow will acumulate into deep deposits.
Aspects:
All aspects.
Elevations:
All elevations.
Valid until: Jan 10th, 2020 4:00PM