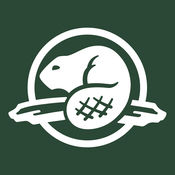 deryl kelly, Parks Canada
Jasper National Park Avalanche Forecast
Dec 1st, 2019 4:00PM
The alpine rating is low, the treeline rating is low, and the below treeline rating is low. Known problems include Loose Dry and Wind Slabs.
Decent skiing can be found on protected south and west aspects.
Summary
Weather Forecast
An upper level low over the west coast is forcing a western zonal flow across BC; means high level west winds will drag moisture across the Interior. This will lead with a desperately wanted rise in the daily average temperature and freezing levels through the region. Snowfall forecasted for the coming week. Details here: Mountain Weather Forecast.
Snowpack Summary
The shallow snowpack areas will be faceting and loosing support underfoot though much of the forecast region due to the sustained cold temps. Windslabs and wind effect in exposed areas. The fervent hunter may find up to 10-20cm of soft snow found in sheltered S and W pitches. This sits over the Nov crust and is supportive to skis on solar aspects.
Avalanche Summary
Several loose dry avalanches in the alpine from steep terrain on a variety of aspects
Confidence
Intensity of incoming weather systems is uncertain on Tuesday
Problems
Loose Dry
Likelihood
Possible - Unlikely
Sluffing can entrain enough volume to become a significant hazard to Climbers, especially in confined space and terrain traps
Be cautious of sluffing in steep terrain.
Aspects:
All aspects.
Elevations:
Alpine, Treeline.
Wind Slabs
Likelihood
Possible - Unlikely
This problem mostly exists in the alpine with the exception of isolated, exposed treeline features.
Keep an eye out for reverse loading created by N-NE winds.
Be careful with reverse loaded pockets of wind slab at ridgeline.
Aspects:
North, North East, East, South East, West, North West.
Elevations:
Alpine, Treeline.
Valid until: Dec 2nd, 2019 4:00PM