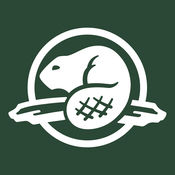 jasper snow safety, Parks Canada
Jasper National Park Avalanche Forecast
May 2nd, 2019 4:00PM
The alpine rating is moderate, the treeline rating is low, and the below treeline rating is low. Known problems include Persistent Slabs and Loose Dry.
Good skiing can be found in sheltered cooler locations. Monitor the increasing wind effects Friday afternoon yet forecasters don't expect it to be enough to change the overall hazard outlook.
Summary
Weather Forecast
The next three days will be a mix of clouds, flurries, maybe 5-10cm of snow, generally light winds, and freezing level hovering around 2000m with little overnight freeze. Winds may increase to strong Westerly in the alpine on Friday but will quickly subside later in the day.
Snowpack Summary
10cm-25cm low density dry snow (elevation dependant) covers widespread wind effect from previous N winds, overlying crusts and facets in upper snowpack. The crusts are bridging on solar aspects. Occasional whumpfing at upper TL and in the ALP. Snowpack structure is generally faceted on polar aspects and weak in shallow areas.
Avalanche Summary
A team in the Columbia Icefields on Wednesday did not observe any new avalanches. To the South of our region (Bow Summit), 2 large (size 2 - 2.5) persistent slabs were remotely triggered on alpine SW aspects Tuesday.
Confidence
Wind effect is extremely variable on Friday
Problems
Persistent Slabs
Likelihood
Possible - Unlikely
The two main concerns for persistent slabs are the recent slabs from Northerly winds particularly where they overly a slippery crust on steep solar terrain. Second concern is a midpack facet weakness in sheltered upper treeline and alpine features.
Carefully evaluate big terrain features by digging and testing on adjacent, safe slopes.
Watch for signs of instability such as recent avalanche activity, and whumpfing/cracking underfoot.
Aspects:
All aspects.
Elevations:
Alpine, Treeline.
Loose Dry
Steep terrain with recent low density snow has the potential to release and entrain volume particularly when sun, increased new snow load, or rain at lower elevations. 
Be cautious of sluffing in steep terrain.
Aspects:
All aspects.
Elevations:
Alpine, Treeline.
Valid until: May 3rd, 2019 4:00PM