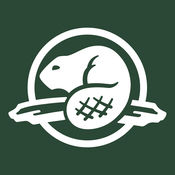 jasper snow safety, Parks Canada
Jasper National Park Avalanche Forecast
Apr 30th, 2019 5:19PM
The alpine rating is moderate, the treeline rating is moderate, and the below treeline rating is low. Known problems include Persistent Slabs and Wind Slabs.
New snow may hide previously obvious windslabs on solar aspects. Facets and upper snowpack crusts persist on all aspects.
Summary
Weather Forecast
Snowfall arriving. Forecast models disagree on amounts(5-35cm by the weekend), but align more on winds (light-moderate Westerlies) and freezing levels.
Weds: Cloud, light snow developing. Freezing level 1600m, treeline high -4, light-mod Westerlies.
Thur: Overnight snow eases to flurries. Freezing Level 1900m, Treeline High -2. Light winds.
Snowpack Summary
Wind Slabs lee to N winds linger over sun crusts on solar aspects in the alpine, and in wind-prone treeline areas. Low density cold snow remains in wind/sun sheltered terrain, particularly in Easterly ranges and near the Icefields. A buried facet layer on shady alpine slopes remains a concern; giving easy/sudden test results just SW of our region.
Avalanche Summary
No patrol Tuesday.  To the South of our region (Bow Summit), 2 large (size 2 - 2.5) persistent slabs were remotely triggered on alpine SW aspects Tuesday.  On Sunday, 1 Large (sz 2.5) Persistent slab was observed in the Maligne Range on an East aspect, in convex alpine terrain.
Confidence
Forecast snowfall amounts are uncertain
Problems
Persistent Slabs
Cool temperatures mean little change for this problem; triggering remains possible in the alpine. Crusts in the upper snowpack, and deeper facet layers warrant further investigation.
Carefully evaluate big terrain features by digging and testing on adjacent, safe slopes.
Watch for signs of instability such as recent avalanche activity, and whumpfing/cracking underfoot.
Aspects:
North, North East, East, North West.
Elevations:
Alpine.
Wind Slabs
Slabs lee to previous N winds may still fail on a persistent interface (facets over a suncrust) down 15-40cm.
Keep an eye out for reverse loading created by N-NE winds.
Recent snow may be more sensitive to human triggering on solar aspects where it sits on sun crust
Aspects:
South East, South, South West, West.
Elevations:
Alpine, Treeline.
Valid until: May 1st, 2019 4:00PM