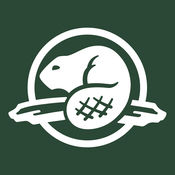 Ruari Macfarlane, Parks Canada
Jasper National Park Avalanche Forecast
May 8th, 2019 5:06PM
The alpine rating is considerable, the treeline rating is considerable, and the below treeline rating is moderate. Known problems include Loose Wet, Persistent Slabs and Cornices.
Soaring freezing levels and hot sun will stress a relatively cool, wintery snowpack.  The sound of natural avalanches will echo around the hills this weekend - steer clear of avalanche terrain Friday onwards. Start very early if traveling on snow.
Summary
Weather Forecast
Freezing level soaring, with valley bottom highs forecast in the 20's.  Generally scattered cloud, warm overnight temperatures.
Thursday: Mainly sunny, Treeline low -1, high 6 °C, Light NW winds, Freezing level 3100 metres.
Friday: Treeline low 2.5, High 7. freezing level 3000m.
Saturday: Treeline Low 5, High 1, freezing level 3500m1
Snowpack Summary
Surface layers becoming wet daily, as the snowpack is forced to transition rapidly from Winter to Spring.  Snow from frequent small Spring storms has settled quickly, but overlies crusts and facets in the upper snowpack. The crusts are thick on solar aspects.  The snowpack remains faceted on shady aspects, and weak in shallow areas.
Avalanche Summary
On Wednesday, numerous small (size 1-1.5) loose wet avalanches were observed on N and E aspects near Jasper townsite.  On Sunday, a large (size 2.5) natural slab avalanche was observed at 2400m on a NE aspect of Pyramid Mountain. 
Confidence
Due to the number of field observations
Problems
Loose Wet
Likelihood
Very Likely - Likely
Springs' increasing influence is encouraging the upper snowpack to shed recent snowfall, in loose snow avalanches. Steer away from avalanche terrain as the upper snowpack becomes wet, and you are sinking in to bootop or deeper.
Travel early before the heat of the day melts surface crusts, and avoid big slopes in the afternoon.
If triggered loose wet sluffs may step down to deeper layers resulting in larger avalanches.
Aspects:
All aspects.
Elevations:
All elevations.
Persistent Slabs
Likelihood
Likely - Possible
Weak mid-pack facets and upper-snowpack crusts will become more reactive, especially on shaded, wind-sheltered slopes. This may morph into a Wet Slab problem on solar aspects, as water accumulates above strong crusts.
If off-trail travel is deep and punchy, avoid all avalanche terrain, including runouts.
Minimize exposure to big slopes, especially during the heat of the day.
Aspects:
All aspects.
Elevations:
Alpine, Treeline.
Cornices
Occasional cornice falls are expected, increasing into the weekend. some of these may trigger large slab avalanches, running well down into lower elevations. 
Minimize exposure to overhead hazard from cornices.
Stay well to the windward side of corniced ridges.
Aspects:
North, North East, East, North West.
Elevations:
Alpine, Treeline.
Valid until: May 9th, 2019 5:06PM