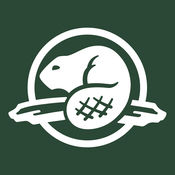 jasper snow safety, Parks Canada
Jasper National Park Avalanche Forecast
May 4th, 2019 4:00PM
The alpine rating is moderate, the treeline rating is moderate, and the below treeline rating is low. Known problems include Persistent Slabs and Wind Slabs.
Good skiing can still be found in sheltered areas in the alpine.
Summary
Weather Forecast
Sunday broken skies and no new snow, Freezing levels to rise to 2300M
Monday broken skies with no new snow, Freezing levels to 2500M
Tuesday mix of sun and cloud with no new snow, Freezing levels 2600M
Snowpack Summary
10cm-20cm recent snow (elevation dependant) covers widespread wind effect from previous N winds, overlying crusts and facets in upper snowpack. The crusts are bridging on solar aspects. Occasional whumpfing at upper TL and in the ALP. Snowpack structure is generally faceted on polar aspects and weak in shallow areas.
Avalanche Summary
No new observations from field teams today.
Confidence
Intensity of incoming weather systems is uncertain
Problems
Persistent Slabs
Weak mid-pack facets found in sheltered upper treeline and alpine features, loaded by recent new snow and moderate SW winds may overload this interface. Not likely to trigger naturally but sensitive to human triggering.
Good group management is essential to manage current conditions safely.
Watch for signs of instability such as recent avalanche activity, and whumpfing/cracking underfoot.
Aspects:
All aspects.
Elevations:
Alpine, Treeline.
Wind Slabs
Likelihood
Possible - Unlikely
Use caution in lee areas. Recent wind loading has created wind slabs.
Keep an eye out for reverse loading created by an upslope storm.
Aspects:
North, North East, East, South East, South.
Elevations:
Alpine.
Valid until: May 5th, 2019 4:00PM