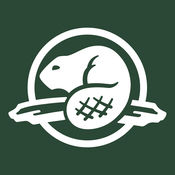 Ruari Macfarlane, Parks Canada
Jasper National Park Avalanche Forecast
May 13th, 2019 5:03PM
The alpine rating is below threshold, the treeline rating is below threshold, and the below treeline rating is below threshold. Known problems include Loose Wet, Deep Persistent Slabs and Wind Slabs.
Summary
Weather Forecast
Snowpack Summary
An overview is available: https://www.avalanche.ca/pages/static-page/spring-conditions
Generally, danger increases with daytime warming, & decreases with cold, clear nights. A dry winter snowpack may persist on shady, high alpine slopes.
As the snow thins, crevasse bridges weaken. Use extra care in thin wind-affected areas, eg the Athabasca Glacier.
Avalanche Summary
Activity increases with rising temps, especially during warm and/or sunny afternoons. Use extra caution if the surface hasn't refrozen overnight - clear nights help. Watch for Wind Slabs in the alpine, particularly following snow or rain. Use extra caution if these form above crusts - this often happens into Summer on high peaks, eg Mt Athabasca.
Confidence
Problems
Loose Wet
When the sun comes out, temperatures soar above freezing, or rain falls, expect Wet Loose avalanches and Cornice failures. This is especially relevant in steep, high consequence terrain, such as gully climbs on Mt. Andromeda and Mt. Edith Cavell.
Avoid snow face or gully climbs that are catching sun, or after rain.
Use caution above cliffs and terrain traps where small avalanches may have severe consequences.
Aspects:
All aspects.
Elevations:
Alpine, Treeline.
Deep Persistent Slabs
Crust and facets from a prolonged Winter persist. These could remain active in the alpine into the Summer season, waking up with rising temperatures or Cornice falls. Watch for slabs on large alpine features, such as the Ramp on Mt. Athabasca.
If off-trail travel is deep and punchy, minimize exposure to avalanche terrain, including runouts.
Travel early before the heat of the day. Minimize travel below slopes threatened by cornices.
Aspects:
All aspects.
Elevations:
Alpine, Treeline.
Wind Slabs
Any new snow falling high in the Alpine can quickly become Wind Slabs at any time of the year. This has been a problem in the past on terrain like the Silverhorn and Ramp routes on Mt. Athabasca, and on other high peaks, such as Mt. Columbia.
New snow will require several days to settle and stabilize.
Watch for signs of instability such as whumpfing, or cracking.
Aspects:
All aspects.
Elevations:
Alpine.
Valid until: May 14th, 2019 5:03PM