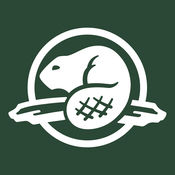 Ruari Macfarlane, Parks Canada
Jasper National Park Avalanche Forecast
Oct 7th, 2019 5:49PM
The alpine rating is below threshold, the treeline rating is below threshold, and the below treeline rating is below threshold. Known problems include Wind Slabs, Loose Wet and Loose Dry.
Winter has sprung: Avalanche season is here in the Alpine. Glacier travel is also at its trickiest. Use our Weather Stations, and the ACMG's MCR for conditions; talk to people who have been out recently; or ask for Visitor Safety at 780-852-6155.
Summary
Weather Forecast
Expect the current alternation of cold fronts and sunny spells to continue. Watch out if fluctuating freezing levels, or rain, leave crusts - these may act as sliding layers down the road. Avalanche Canada offers a regional forecast (https://www.avalanche.ca/weather/forecast). Detailed local forecasts are available on SpotWX (https://spotwx.com/)
Snowpack Summary
An Autumn overview: (https://www.avalanche.ca/early-season-conditions).
Currently, Alpine areas above threshold for avalanches are widespread West of the 93N, but only isolated to the East. Many open crevasses are hidden by thin bridges of wind-blown snow. Roping up, diligent probing, and glacier reading experience are critical for glacier travel.
Avalanche Summary
Danger is highest after new snowfall, rain, or wind transport - expect increased avalanche activity during, & for 24 hrs after such events. Use extra caution where slabs lie over alpine ice -this surprised climbers on Mt Athabasca last year. Tis' the season: do your own avalanche forecasting; carry a transceiver, shovel & probe; and practice.
Confidence
Problems
Wind Slabs
These have caught scramblers in places like the West bowl on Cavell, & alpine climbers on routes like Side Street. Hikers: avalanche hazard may exist on the Skyline trail. Ice climbers: consider overhead slopes, and wind-loaded slopes on approaches.
Give cornices a wide berth when traveling on or below ridges.
Use caution in lee and cross-loaded areas. Recent wind loading has created new wind slabs.
Aspects:
All aspects.
Elevations:
Alpine.
Loose Wet
Sun, or fluctuating freezing levels can rapidly transform cold powder snow into moist mush. When this happens, natural avalanches will run in steep solar terrain. Avoid climbs with overhead hazard, or in gullies, when sun or soaring temps threaten.
Consider the consequences of a small avalanche, with thin snow barely covering rocks, etc.
Minimize exposure to sun exposed slopes when the solar radiation is strong.
Aspects:
East, South East, South, South West, West.
Elevations:
Alpine.
Loose Dry
Recent snow and wind increase frequency of loose dry sluffs in steep, shaded terrain. With early season ice pro sometimes scarce, and tenuous pick placements, climbers should consider the risks of a sluff-induced fall if tapping up early season ice.
Use caution above cliffs where small avalanches may have severe consequences.
Be careful of loose dry power sluffing in steep terrain.
Aspects:
North, North East, East, North West.
Elevations:
Alpine.
Valid until: Oct 8th, 2019 5:49PM