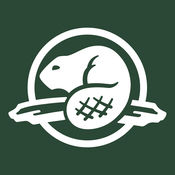 Timothy Johnson, Parks Canada
Jasper National Park Avalanche Forecast
Apr 26th, 2019 4:00PM
The alpine rating is considerable, the treeline rating is moderate, and the below treeline rating is low. Known problems include Wind Slabs and Persistent Slabs.
Watch for reverse loading as the wind direction switches to the North late Saturday.
Summary
Weather Forecast
Parker Ridge:
Saturday: Cloudy with sunny periods and isolated flurries. Treeline temperature: High -5 C.
Ridge wind north: 20 km/h gusting to 75 km/h.
Freezing level: 1500 metres.
Sunday : Flurries. Accumulation: 6 cm. Treeline temperature: Low -12 C, High -6 C.
Mostly light ridge wind occasionally gusting to 35 km/h.
Freezing level: 1600 metres.
Snowpack Summary
10cm of snow is forecast for Parker Ridge on Saturday. This new snow will overly several crusts / facet layers in the upper 40cm, and a faceted layer down 70cm on shady aspects. Watch for a switch in wind direction Saturday afternoon to the north. Windslabs can be expected on most aspects in the alpine.
Avalanche Summary
Recent signs of cornice failure and wind slabs in the high alpine.
Confidence
Timing, track, or intensity of incoming weather system is uncertain on Saturday
Problems
Wind Slabs
Likelihood
Likely - Possible
Expect windslab on most aspects in the alpine.
Watch for whumphing, hollow sounds and shooting cracks.
Use caution in lee areas in the alpine and treeline. Recent storm snow has formed wind slabs.
Aspects:
North, North East, East, South East, South, South West.
Elevations:
Alpine, Treeline.
Persistent Slabs
Snow on Saturday night could increase the likelihood of triggering.
Carefully evaluate terrain features by digging and testing on adjacent, safe slopes.
Note recent avalanche activity.
Aspects:
North, North East, East, North West.
Elevations:
Alpine.
Valid until: Apr 27th, 2019 4:00PM