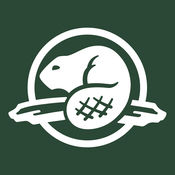 timothy johnson, Parks Canada
Jasper National Park Avalanche Forecast
May 12th, 2019 4:00PM
The alpine rating is high, the treeline rating is considerable, and the below treeline rating is considerable. Known problems include Loose Wet, Persistent Slabs and Cornices.
Deep avalanche problems are waking-up with warm temperatures resulting in numerous large avalanches. If you go exploring the alpine make sure there has been a good overnight freeze and be out of avalanche terrain before the heat of the day.
Summary
Weather Forecast
For Parker Ridge Area
Monday: Cloudy with sunny periods. Treeline temperature: High 9 C. Light ridge wind. Freezing level: 3000 metres.
Tuesday: Showers. Precipitation: 9 mm. Treeline temperature: Low 1 C, High 7 C. Ridge wind southwest: 15-35 km/h. Freezing level: 2800 metres.
Wednesday: Cloudy with sunny periods and isolated wet flurries.
Snowpack Summary
Where snow still exists below treeline, expect slush. At treeline there is still snow on shady aspects but quickly becoming slushy during the day. In the alpine a fresh dusting of snow is being moved around by SW winds and crusts and other deep persistent slab problems are resulting in avalanches due to daytime heat and minimal refreezes overnight.
Avalanche Summary
Since the warming trend started on Friday there has been a widespread avalanche cycle. Numerous loose wet avalanches up to size 2 in the alpine and treeline. Several slab avalanches and cornice failures to size 3.5 have been observed in the alpine on all aspects but predominantly on NE to NW aspects .
Confidence
Freezing levels are uncertain
Problems
Loose Wet
Likelihood
Very Likely - Likely
Summer like temps have created an avalanche cycle. With minimal overnight freezes and more sunny days forecasted this problem will continue for the next while. Limited snow below treeline but one could expect it to be very isothermal and reactive.
If triggered loose wet sluffs may step down to deeper layers resulting in larger avalanches.
Aspects:
All aspects.
Elevations:
All elevations.
Persistent Slabs
Weak mid-pack facets and upper-snowpack are reactive, especially on shaded, northerly slopes. This is a Wet Slab problem on solar aspects, as water accumulates above strong crusts.
If off-trail travel is deep and punchy, avoid all avalanche terrain, including runouts.
Minimize exposure to big slopes, especially during the heat of the day.
Aspects:
All aspects.
Elevations:
Alpine, Treeline.
Cornices
Occasional cornice falls are expected, some of these may trigger large slab avalanches, running well down into lower elevations.
Minimize exposure to overhead hazard from cornices.
Stay well to the windward side of corniced ridges.
Aspects:
North, North East, East, North West.
Elevations:
Alpine, Treeline.
Valid until: May 13th, 2019 4:00PM