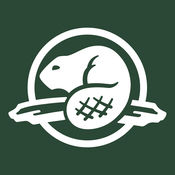 mike smallwood, Parks Canada
Glacier National Park Avalanche Forecast
Jan 10th, 2020 8:18AM
The alpine rating is considerable, the treeline rating is considerable, and the below treeline rating is moderate. Known problems include Storm Slabs, Loose Dry and Persistent Slabs.
Continued snowfall and wind are adding to the load on buried layers. Conservative terrain choices are still recommended.
Summary
Weather Forecast
10cm of snow due during the day today with strong SW wind and cold temperatures. Flurries tomorrow peaking with an incoming cold front in the afternoon followed by calm, cold conditions as the temperature drops below -20.
Snowpack Summary
1.5m of new snow this week has significantly increased the load over the Dec 27th surface hoar. Within the new snow there are several triggerable interfaces from changes in wind, temp and crystal type. Recent SW winds have redistributed snow to alpine and treeline lees. Deep, loose snow in sheltered locations is sluffing fast in steep areas.
Avalanche Summary
The snowpack is still adjusting to the new load. The natural avalanche cycle has slowed down in most parts of the Rogers Pass region. There were numerous natural and artillery triggered avalanches sz 2.5 to 3.5 in the Park this week and in the surrounding area large natural avalanches have been reported running below treeline.
Confidence
Intensity of incoming weather systems is uncertain on Friday
Problems
Storm Slabs
The new snow, accompanied by mod-strong SW winds has created reactive storm slabs on all aspects. Extra caution in alpine and tree-line lees. Large paths have the potential to run to valley bottom.
Use conservative route selection, choose moderate angled and supported terrain with low consequence.
Avoid exposure to overhead avalanche terrain, large avalanches may reach the end of run out zones.
Aspects:
All aspects.
Elevations:
Alpine, Treeline.
Loose Dry
The top 60cm of new snow has the potential to entrain a lot of mass as it moves downhill. Getting pushed over a cliff or into a tree-well or small hole could have serious consequences.
Be cautious of sluffing in steep terrain, particularly where the debris flows into terrain traps.
Aspects:
All aspects.
Elevations:
Treeline, Below Treeline.
Persistent Slabs
Storm slabs have the potential to step down to the December 27th surface hoar which is now buried over a meter deep.
If triggered the storm slabs may step down to deeper layers resulting in large avalanches.
Aspects:
All aspects.
Elevations:
All elevations.
Valid until: Jan 11th, 2020 8:00AM