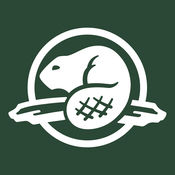 chris gooliaff, Parks Canada
Glacier National Park Avalanche Forecast
Oct 2nd, 2019 8:56AM
The alpine rating is below threshold, the treeline rating is below threshold, and the below treeline rating is below threshold. Known problems include Wind Slabs.
Winter has arrived. Recent cold temperatures and snowfall has quickly changed the mountains from summer into winter. Alpine areas have enough snow to produce avalanches and early season keeners should be prepared.
Summary
Weather Forecast
The autumn parade of frontal systems are in full swing, with showery weather interspersed with the occasional sunny day. Check the Avalanche Canada weather blog for updates on mountain weather, as well as the Environment Canada site for Revelstoke and Golden.
Snowpack Summary
The early season snowpack is starting to accumulate in the alpine. Roughly 60-80cm of snow can be found above 3000m, but it dwindles quickly as you lose elevation (40cm at 2500m, 5cm at 2100m) as of Oct 2, 2019. Snowpack depths are not conducive to skiing at Rogers Pass yet, even on high alpine glaciers.
Avalanche Summary
Several loose avalanches to sz 2 were observed from Sir Donald's SW face on Oct 1. Summer trails that access alpine zones are now susceptible to overhead hazards like avalanches or rockfall generated by large sluffs. Perley Rock, Abbott, and the Sir Donald trails could all see falling material (snow or rock) with strong solar input or storms.
Confidence
Problems
Wind Slabs
Likelihood
Possible - Unlikely
Early season snow has arrived, and although Rogers Pass did not receive the heavy dump that fell in the Rockies Front Ranges, there is now enough snow for avalanches and keen early-season climbers and skiers should be prepared.
Aspects:
All aspects.
Elevations:
Alpine.
Valid until: Oct 3rd, 2019 8:56AM