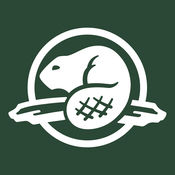 Chris Gooliaff, Parks Canada
Glacier National Park Avalanche Forecast
Jan 1st, 2019 8:00AM
The alpine rating is considerable, the treeline rating is moderate, and the below treeline rating is moderate. Known problems include Storm Slabs and Persistent Slabs.
Use your up-track to safely evaluate the surrounding conditions. Many scary up-tracks were seen through start zones and up the middle of slide paths in the Connaught drainage. Break a new one if the existing trail isn't safe.
Summary
Weather Forecast
Mixed bag of weather today; mainly cloudy with some sunny breaks, isolated flurries, light to moderate SW winds, and an alpine high of -8*C. Snow arrives Wednesday, bringing 15-20cm, moderate SW winds, and an alpine high of -6*C. A good dump on Thursday, with 40cm of snow, moderate SW winds, and freezing levels rising to 1200m.
Snowpack Summary
The last storm came in cold but finished warm, producing a heavy slab on low density snow. Temperatures have cooled and this storm slab seems to be adjusting to the old snow surface. The Dec 9 and Nov 21 interfaces are down ~120-180cm, are producing hard/sudden test results, and can be triggered in shallow areas.
Avalanche Summary
A skier triggered sz 3 avalanche from Bruins Ridge nearly swept 2 skiers over cliffs into 8812 Bowl on Sunday. A field team found the avalanche slid on the Nov 21 suncrust, triggered from a shallow area. The crown ranged from 30-150cm in thickness, 40m wide, and 300m in length. Numerous natural slides were observed from Macdonald/Tupper.
Confidence
Problems
Storm Slabs
Likelihood
Likely - Possible
40cm storm snow, mod SW winds, and warm temps have formed a storm slab. The bond at the old snow surface is strengthening but it will still be sensitive to human triggering, especially in shallow or wind-affected areas.
Watch for whumpfing, hollow sounds, and shooting cracks.Dig down to find and test weak layers before committing to a line.
Aspects:
All aspects.
Elevations:
All elevations.
Persistent Slabs
The Dec 9/Nov 21 persistent weak layers are down ~120cm+ and consist of surface hoar, facets, or a sun crust depending on aspect and elevation. Sunday's
Bruins Ridge avalanche
was triggered on this layer in a shallow, wind-swept area.
If triggered the storm slabs may step down to deeper layers resulting in large avalanches.Pay attention to overhead hazards like cornices which could easily trigger the deep persistent slab.
Aspects:
All aspects.
Elevations:
Alpine, Treeline.
Valid until: Jan 2nd, 2019 8:00AM