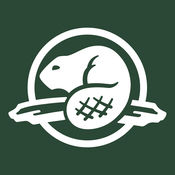 Chris Gooliaff, Parks Canada
Glacier National Park Avalanche Forecast
Jan 27th, 2019 8:00AM
The alpine rating is considerable, the treeline rating is considerable, and the below treeline rating is considerable. Known problems include Persistent Slabs and Wind Slabs.
Strong to extreme southerly winds overnight will have created fresh wind slabs in the alpine and tree-line elevations. Below tree-line, warm temps have created a soft slab overlying a touchy surface hoar layer.
Summary
Weather Forecast
Strong to extreme winds from the SW will die down this morning, accompanied by a general cooling over the next couple of days. Alpine highs today of -7*C, winds dropping from strong SW to moderate NW during the day, and isolated flurries. Calm and cooler Monday, with light SW winds, trace amounts of snow, and alpine highs of -8*C.
Snowpack Summary
In specific locations, strong to extreme S winds have redistributed storm snow and created loaded pockets and wind slabs on lee and cross-loaded features at treeline and above. The Jan 17 persistent weak layer down 30cm is surface hoar in sheltered areas and sun crust on solar aspects. The overlying 30cm has settled into a cohesive soft slab.
Avalanche Summary
Several natural loose and small slab avalanches to sz 2 were observed on steep solar aspects off of Mt Tupper yesterday. Field teams were able to easily trigger 10-15cm deep soft slabs, 5-10m wide, on N-facing convexities. Fast-moving, dry loose sluffs were observed below tree-line in steep, confined gullies.
Confidence
Wind effect is extremely variable
Problems
Persistent Slabs
The Jan 17th layer is down 20-40cm and consists of surface hoar in sheltered areas and sun crust on steep solar aspects. This layer is most problematic between 1600-2100m. Warm temps have created a cohesive soft slab easily triggered by a person.
Use caution on open slopes and convex rolls where buried surface hoar may be preserved.Convex features and steep unsupported slopes will be most prone to triggering.
Aspects:
All aspects.
Elevations:
Treeline, Below Treeline.
Wind Slabs
Likelihood
Likely - Possible
Strong S winds continue to load lee aspects and create windslabs at treeline and above. These slabs have been easily triggered by skier loads in steep unsupported terrain. When triggered, wind slabs may propagate into large avalanches.
Watch for shooting cracks or stiffer feeling snow. Avoid areas that appear wind loaded.Use caution in lee and cross-loaded terrain near ridge crests.
Aspects:
All aspects.
Elevations:
Alpine, Treeline.
Valid until: Jan 28th, 2019 8:00AM