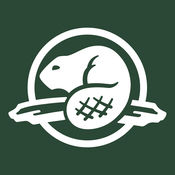 percy woods, Parks Canada
Glacier National Park Avalanche Forecast
Nov 29th, 2019 8:00AM
The alpine rating is moderate, the treeline rating is moderate, and the below treeline rating is low. Known problems include Wind Slabs and Persistent Slabs.
Enjoy the cold clear weather and be back to the trailhead early on these short days.
Summary
Weather Forecast
Cold and dry conditions today with an alpine high of -8C and light easterly ridge crest winds. Freezing levels will remain well below valley bottom. Into the weekend the forecast calls for more cold and dry for Saturday and a warming trend beginning on Sunday as the arctic ridge starts to break down.
Snowpack Summary
Strong Northerly winds have redistribute last weekend's storm snow on alpine and treeline lee features, caution, reverse loading. Cold temperatures should soften former surface slabs in protected areas. The 2 main layers to watch for are the Nov 23rd Surface Hoar, buried 30-50-cm, and the Nov 17th interface.
Avalanche Summary
One size 2.5 slab avalanche came out of MacDonald Gulley 2 yesterday running half way down the runout zone. No new avalanches reported in the backcountry.
Confidence
Due to the number of field observations
Problems
Wind Slabs
Reverse loaded windslabs have formed along exposed features and in the immediate lee of ridgelines from moderate to strong N through E winds.
Be careful with wind loaded pockets, especially near ridge crests and roll-overs.
Keep an eye out for reverse loading created by North through East winds.
Aspects:
South East, South, South West, West.
Elevations:
Alpine, Treeline.
Persistent Slabs
Likelihood
Possible - Unlikely
Last weekend's storm snow buried a weak surface hoar layer. Cold temperatures appear to have decrease slab properties above the SH layer. This layer should not be discounted; take the time to investigate the snowpack before committing to your line.
Dig down to find and test weak layers before committing to a line.
Aspects:
All aspects.
Elevations:
Alpine, Treeline.
Valid until: Nov 30th, 2019 8:00AM