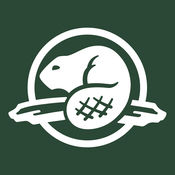 ross campbell, Parks Canada
Glacier National Park Avalanche Forecast
Mar 25th, 2019 8:03AM
The alpine rating is considerable, the treeline rating is considerable, and the below treeline rating is considerable. Known problems include Loose Wet and Persistent Slabs.
Freezing levels remain above 2000m and have been that way for the past week. This has resulted in a poor overnight recovery and a
isothermal
snowpack at lower elevations.Rain and or sun today, will continue to destabilize the snowpack.
Summary
Weather Forecast
Temperatures and freezing levels continually remain higher than forecasted, keeping the avalanche hazard elevated. Mainly cloudy today with some flurries in the Alpine and showers at lower elevations, winds should remain light, and the FL could reach 2300m. Temps slowly cooling off over the next few days with 5cm forecasted for Monday evening.
Snowpack Summary
High freezing levels all week have resulted in poor overnight recovery of the snow surface. Expect to find a breakable crust in the morning on all aspects at and below tree line and for the crust to break down into moist snow by the afternoon.
Isothermal
conditions exist below tree line. Cool dry snow exists on high Northerly aspects
Avalanche Summary
The natural spring avalanche cycle has continued for over a week now, and is still producing natural avalanches to sz 3. Multiple artillery and helicopter control missions last week produced numerous avalanches on all aspects. The most notable avalanche yesterday, was a
glide crack release in Mounds path.
Confidence
Problems
Loose Wet
High freezing levels, warm temperatures, a chance of solar input, and or rain, will continue to destabilize the upper snowpack. The loose wet avalanche cycle continues on from last week, also a
large glide crack released in Mounds path
yesterday.
Avoid sun exposed slopes when the solar radiation is strong, especially if snow is moist or wet.Avoid terrain traps, such as gullies, where the consequences of a small avalanche could be serious.
Aspects:
All aspects.
Elevations:
All elevations.
Persistent Slabs
At tree-line and above, a 40cm soft slab has bonded poorly to the underlying facets. This problem is most likely to be found on Northerly aspects in the alpine.
Pay attention to overhead hazards like cornices which could trigger the persistent slab.Avoid steep convexities or areas with a thin or variable snowpack.
Aspects:
North, North East, North West.
Elevations:
Alpine, Treeline.
Valid until: Mar 26th, 2019 8:00AM