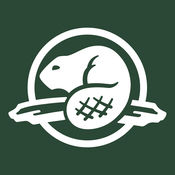 percy woods, Parks Canada
Glacier National Park Avalanche Forecast
Jan 19th, 2019 8:00AM
The alpine rating is considerable, the treeline rating is moderate, and the below treeline rating is moderate. Known problems include Storm Slabs and Loose Dry.
Storm snow is not expected to bond well to the underlying surface hoar and crust layers. Watch for signs of increasing avalanche hazard through the day.
Summary
Weather Forecast
An Additional 5cm of snow, alpine high of -7C and SW winds moderate gusting to strong are the forecast for today. Precipitation will slow tonight while moderate SW winds continue. Look for a drying trend through Sunday/Monday.
Snowpack Summary
20cm of storm snow in the last 48hrs with light to moderate South wind. Storm snow will hide underlying wind slab in the alpine, a crust on steep solar aspects, and large surface hoar in sheltered areas. The Nov 21 persistent weak layer is down ~180cm.
Avalanche Summary
One size 2 avalanche off of the north face of Mount MacDonald on January 17th, no new back country observations.
Confidence
Due to the number of field observations
Problems
Storm Slabs
Incoming storm snow will load on top of a widespread Jan 17th surface hoar layer. The bond to the old snow surface is suspect at all elevations. Warming temperatures may make the surface slab more sensitive to human triggering.
The new snow will require several days to settle and stabilize.Watch for whumpfing, hollow sounds, and shooting cracks.
Aspects:
All aspects.
Elevations:
All elevations.
Loose Dry
Surface sloughing of storm snow can be expected in steeper terrain. This may pose a hazard in terrain  trap features such as gulleys.
Avoid terrain traps, such as gullies, where the consequences of a small avalanche could be serious.
Aspects:
All aspects.
Elevations:
All elevations.
Valid until: Jan 20th, 2019 8:00AM