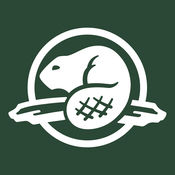 chris gooliaff, Parks Canada
Glacier National Park Avalanche Forecast
Nov 18th, 2019 8:00AM
The alpine rating is considerable, the treeline rating is considerable, and the below treeline rating is moderate. Known problems include Storm Slabs.
The Winter Permit System will be in affect Wednesday, November 20th. Permits are required to enter Winter Restricted Areas.
Summary
Weather Forecast
Today: Unsettled weather between systems. Mainly cloudy with flurries. Treeline temp: High -3 °C. Ridge wind light SW.  Fzl 1600m Tonight: A system passing just south of us will bring flurries (5-10cm). Treeline temp: low -5 °C. Light ridge wind.  Fzl 1200m. A ridge of high pressure Tues will bring clearing skies, cooler temps, and northerly winds.
Snowpack Summary
35-50cm of new storm snow overlies an early season snowpack, complete with a series of melt-freeze crusts throughout the height of snow. Moderate SW winds and mild temps have created a storm slab in alpine and tree-line lee features. These slabs, which sit atop a melt-freeze crust, are reported to be easily triggered by human loading.
Avalanche Summary
The weekend storm brought a decent, early-season avalanche cycle. Human-triggered avalanches to size 2 were reported from the Asulkan Hut area. Numerous natural avalanches to size 2.5-3 were observed from Tupper, Macdonald, and Cheops.
Confidence
Due to the number and quality of field observations
Problems
Storm Slabs
Likelihood
Likely - Possible
Warm temps, up to 50cm of new snow, and moderate SW winds have created a reactive storm slab. This sits atop a melt-freeze crust, which is an ideal sliding layer for this avalanche problem.
Use caution in lee areas. Recent wind loading has created wind slabs.
The new snow will require several days to settle and stabilize.
Aspects:
North, North East, East, South East, North West.
Elevations:
Alpine, Treeline.
Valid until: Nov 19th, 2019 8:00AM