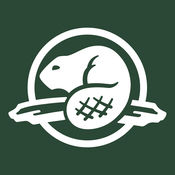 mark herbison, Parks Canada
Glacier National Park Avalanche Forecast
Feb 21st, 2019 8:00AM
The alpine rating is moderate, the treeline rating is low, and the below treeline rating is low. Known problems include Wind Slabs and Loose Dry.
Good conditions considering the lack of recent snow. Cold temps are promoting snow surface faceting, which is helping to maintain ski quality.Pockets of wind slab and loose dry avalanches are the main concern, especially in steep sun exposed terrain.
Summary
Weather Forecast
Sun with periods of cloud for the day. Remaining cool with an alpine high of -12 and light variable ridge top winds. Friday will bring cloud, light snow fall amounts and SW winds up to 35kph. The weekend looks cold and mostly cloudy.
Snowpack Summary
15cm of settled snow covers old wind slabs in the alpine and exposed areas at tree line. In sheltered areas at tree line and below the recent snow is covering surface hoar and facets. The mid and lower snowpack is well settled and strong.
Avalanche Summary
MacDonald Gully # 5 and Double Bench produced naturals up to size 2, Cougar Corners #1-4 and 6 ran up to size 2. Suspect strong solar radiation in steep rocky terrain was the natural trigger. Reports of several size 1 skier triggered avalanches in steep terrain within the top 15-20cm of poorly bonded facetted snow.
Confidence
Problems
Wind Slabs
Pockets of wind slab still exist in the alpine and open areas at tree line, though becoming hard to find. Even a small wind slab can have big consequences in the right/wrong terrain feature (steep, rocky, exposed terrain, etc).
Variable winds have created pockets of wind slab on all aspects.Be careful with wind loaded pockets, especially near ridge crests and roll-overs.
Aspects:
All aspects.
Elevations:
Alpine, Treeline.
Loose Dry
15cm of settled snow covers facets and surface hoar, the snow is bonding poorly and sluffs easily. Be cautious on solar aspects where the sun can weaken the upper snowpack, especially in steep rocky terrain.
Use caution above cliffs where small avalanches may have severe consequences.Minimize exposure to steep, sun exposed slopes when the solar radiation is strong.
Aspects:
All aspects.
Elevations:
Alpine, Treeline.
Valid until: Feb 22nd, 2019 8:00AM