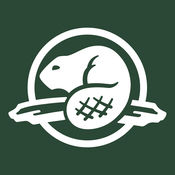 jonas hoke, Parks Canada
Glacier National Park Avalanche Forecast
Jan 13th, 2020 8:00AM
The alpine rating is considerable, the treeline rating is moderate, and the below treeline rating is low. Known problems include Wind Slabs and Persistent Slabs.
The temps are frigid and the days are short. Skiing conservatively and leaving plenty of time to get out of the backcountry safely is wise.
Summary
Weather Forecast
The cold weather has arrived.  Mostly sunny skies today will give way to some cloud and isolated flurries tomorrow.  Daytime highs at treeline will remain below -23 for the next couple of days.  Winds are forecast to be light.  Sunset time is 16:11.
Snowpack Summary
Light to moderate winds have switched from NE to S over the past 24hrs, and have likely built fresh windslabs in immediate lees. Recent snowfall has settled to around 80cm over the Dec 27th surface hoar or crust depending on aspect and elevation. The mid and lower snowpack are generally well settled and strong.
Avalanche Summary
No new avalanche activity was reported or observed on Sunday.
Saturday a skier triggered two small-large slab avalanches on the Dec. 27th surface hoar layer in the MacDonald gully #1 (North aspect at Treeline). A skier also triggered a small avalanche on a South aspect at treeline in Connaught (likely on a crust within the storm snow).
Confidence
The weather pattern is stable
Problems
Wind Slabs
Moderate winds in the past 24hrs, starting from the NE and switching to S.
Be careful with wind loaded pockets, especially near ridge crests and roll-overs.
Watch for shooting cracks or stiffer feeling snow. Avoid areas that appear wind loaded.
Aspects:
All aspects.
Elevations:
Alpine.
Persistent Slabs
The December 27th surface hoar layer persists down 70-90cm. This layer was responsible for two skier triggered avalanches Saturday, and continues to produce hard sudden results in snowpack tests.
Avoid steep convexities or areas with a thin or variable snowpack.
Dig down to find and test weak layers before committing to a line.
Aspects:
All aspects.
Elevations:
All elevations.
Valid until: Jan 14th, 2020 8:00AM