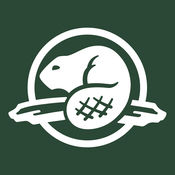 percy woods, Parks Canada
Glacier National Park Avalanche Forecast
Feb 10th, 2019 8:03AM
The alpine rating is considerable, the treeline rating is considerable, and the below treeline rating is moderate. Known problems include Wind Slabs and Persistent Slabs.
http://www.pc.gc.ca/apps/links/goto_e.asp?destination=Widespread windslab susceptible to human triggering is the word of the day. Be prepared for cold temperatures!
Summary
Weather Forecast
Sunny with cloudy periods and an alpine high temperature of -14C along with light ridge wind from the NE. Monday calls for more of the same. Tuesday's forecast calls for light precipitation along with light SE winds and alpine high of -11C.
Snowpack Summary
Yesterday's Strong N through E winds have created widespread wind slabs, note reverse loading. Wind slabs sit atop a crust on steep solar aspects in the alpine. Cold temps are promoting near surface faceting. The storm snow has settled to ~50cm. The Jan 31 and Jan 17 interfaces (surface hoar and sun crust) are down ~50cm and ~70cm at tree line.
Avalanche Summary
Backcountry avalanches included Frequent Flyer Friday night, size 3 and reaching the creek. A size 2 slab reported at treeline between Cheops 6 and Balu Pass around mid day, a size 1.5 slab skier remote below Video Peak and a size 1.5 skier triggered slide on Hermit slide path. There were a dozen observed slides to size 3 in the highway corridor.
Confidence
Due to the number of field observations
Problems
Wind Slabs
Strong to extreme N through E winds have redistributed storm snow into hard wind slabs and loaded pockets on lee features. On southerly aspects, wind slabs are poorly bonded to a buried crust. These slabs are sensitive to human triggering.
Watch for whumpfing, hollow sounds, and shooting cracks.Be careful with wind loaded pockets, especially near ridge crests and roll-overs.
Aspects:
East, South East, South, South West, West, North West.
Elevations:
Alpine, Treeline.
Persistent Slabs
The Jan 31 and Jan 17 surface hoar layers are down ~50 and ~70cm respectively. These layers exists on all aspects, and are most problematic between 1400-1900m and on steep solar aspects where it overlies a crust.
Dig down to find and test weak layers before committing to a line.Use caution on open slopes and convex rolls at treeline where buried surface hoar may be preserved.
Aspects:
All aspects.
Elevations:
Treeline, Below Treeline.
Valid until: Feb 11th, 2019 8:00AM