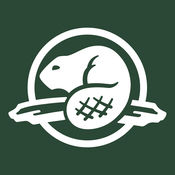 ross campbell, Parks Canada
Glacier National Park Avalanche Forecast
Apr 16th, 2019 8:32AM
The alpine rating is moderate, the treeline rating is moderate, and the below treeline rating is moderate. Known problems include Loose Wet and Storm Slabs.
Good skiing can be found in the Alpine on North and East aspects. Expect an elevated avalanche hazard on solar aspects.
Summary
Weather Forecast
Today: Mainly sunny, increasing cloudiness near noon, then 40 percent chance of showers this afternoon. Tonight: A few rain showers changing to flurries near midnight, FL dropping to valley bottom. Wednesday: Flurries ending in the morning then cloudy with a chance of rain showers. Thursday: 40mm of precipitation, freezing level rising to 2400m!
Snowpack Summary
Mt Fidelity received 35cm of storm snow Sunday/Monday, accompanied by S-SW winds; which formed storm slabs in the alpine and exposed areas of treeline. Storm slabs are overlying melt-freeze crust on all asp, at all elev, except Nth alpine. We should have a decent melt-freeze crust this morning with cool overnight temps and clear skies.
Avalanche Summary
A
skier remote size 2 was triggered Sunday on Video Peak
. There were six skiers in the vicinity, three involved, no gear lost, no burials, and no injuries. The party that triggered the avalanche had deviated from the regular ascent route to Video Pk. Another group was in the Balu Pass Sunday, and was easily able to trigger storm slabs to size 1.
Confidence
Due to the number and quality of field observations
Problems
Loose Wet
Strong solar input will trigger a natural loose avalanche cycle on solar aspects today. Our melt-freeze crust should break down mid-day at lower elevations. At higher elevations the dry storm snow will turn moist this afternoon on solar aspects.
Daytime warming will weaken surface layers.
Aspects:
South East, South, South West, West, North West.
Elevations:
All elevations.
Storm Slabs
30cm + of storm snow along with moderate to strong S-SW winds, formed storm slabs in the alpine and exposed areas of treeline. These slabs were easily triggered by skiers on Sunday,
initiating from 50m away.
Be careful with wind loaded pockets, especially near ridge crests and roll-overs.Watch for fresh storm slabs on exposed lee slopes at and above treeline.
Aspects:
All aspects.
Elevations:
Alpine, Treeline.
Valid until: Apr 17th, 2019 8:00AM