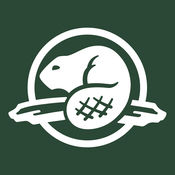 jonas hoke, Parks Canada
Glacier National Park Avalanche Forecast
Jan 12th, 2020 8:02AM
The alpine rating is considerable, the treeline rating is moderate, and the below treeline rating is low. Known problems include Storm Slabs and Persistent Slabs.
The snowpack still needs time to adjust to last weeks storm, a conservative approach is still warranted.
Summary
Weather Forecast
Flurries today accumulating to 5cm of snowfall with light winds from the South and cool temps (treeline high of -10 today). Temperatures drop to -24 tonight and will remain below -20 with flurries tomorrow...the beginning of a cold week.
Snowpack Summary
The recent snow has settled to around 80cm over the Dec 27th surface hoar or crust depending on aspect and elevation. Triggerable interfaces exist within that 80cm, including a thin crust 10-20cm above the Dec 27th lyr. The mid and lower snowpack have been gaining strength but the load over early season crusts has increased significantly this week.
Avalanche Summary
A skier triggered two small-large slab avalanches on the Dec. 27th surface hoar layer in the Easternmost MacDonald gullies yesterday (North aspect at Treeline). 
A small storm slab was also triggered by a skier in Connaught creek, on a South aspect at treeline (the suspected failure plane is the crust within the storm snow).
Confidence
The weather pattern is stable
Problems
Storm Slabs
Recent light snowfalls now hide the storm slabs created by moderate to strong SW winds and heavy snowfall during last Wednesdays storm. Slabs are likely more reactive in lee areas.
Watch for shooting cracks or stiffer feeling snow. Avoid areas that appear wind loaded.
Be careful with wind loaded pockets, especially near ridge crests and roll-overs.
Aspects:
All aspects.
Elevations:
Alpine, Treeline.
Persistent Slabs
The December 27th surface hoar layer persists down 70-90cm.  This layer was responsible for two skier triggered avalanches yesterday, and continues to produce moderate to hard sudden planar results in snowpack tests.
Dig down to find and test weak layers before committing to a line.
Avoid steep convexities or areas with a thin or variable snowpack.
Aspects:
All aspects.
Elevations:
All elevations.
Valid until: Jan 13th, 2020 8:00AM