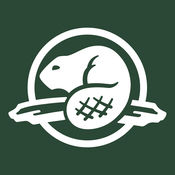 mike smallwood, Parks Canada
Glacier National Park Avalanche Forecast
Nov 22nd, 2019 8:00AM
The alpine rating is moderate, the treeline rating is moderate, and the below treeline rating is low. Known problems include Persistent Slabs.
The new Winter Permit System is in effect.
Ensure you have a permit to enter restricted areas when they are open.
Direct sun and rising freezing levels may increase the likelihood of triggering an avalanche
Summary
Weather Forecast
The high pressure ridge is breaking down today. W'ly flow will bring cloud cover ahead of snowfall tonight and push freezing levels to 1100m during the day. On Saturday freezing levels will rise to 1400m with heavy precipitation and SW winds. The storm is due to taper off early Sunday morning with moderate W winds and temperatures dropping.
Snowpack Summary
A 35-50cm persistent slab sits on a crust/surface hoar/stellar layer. Below this are several melt-freeze crusts from late October. Tests are showing easy to moderate results on the persistent slab, indicating they are easily triggered by human loads.
Avalanche Summary
Human-triggered avalanches to size 2 were reported from Little Sifton, Balu Pass and the Asulkan Hut area this week. The Balu Pass avalanche buried the person to their neck and gear was lost. Numerous natural avalanches to size 2.5-3 were observed from The Dome, Tupper, MacDonald, and Cheops during the storm Sunday morning.
Confidence
Intensity of incoming weather systems is uncertain on Saturday
Problems
Persistent Slabs
The persistent slab sits atop a crust/surface hoar/stellar layer. Be alert for whumpfing and signs of instability
Minimize exposure to terrain traps where the consequences of an avalanche could be serious.
Use caution in lee areas. Recent wind loading has created wind slabs.
Aspects:
All aspects.
Elevations:
Alpine, Treeline.
Valid until: Nov 23rd, 2019 8:00AM