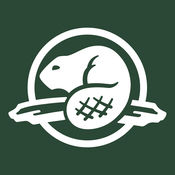 danyelle magnan, Parks Canada
Glacier National Park Avalanche Forecast
Mar 15th, 2019 8:14AM
The alpine rating is considerable, the treeline rating is considerable, and the below treeline rating is moderate. Known problems include Loose Dry and Storm Slabs.
After a long period of low hazard make sure you haven't become complacent in your terrain and group management practices. Minimize your exposure to steep paths where wind loading may cause naturals. Skier triggered avalanches are also expected today.
Summary
Weather Forecast
Flurries will taper off this morning and we expect sunny periods this afternoon. Moderate to strong SW winds will continue through the day, loading lee slopes. Over the weekend we will see a mix of sun and cloud. Sat freezing levels rise to 1700m, Sun to 1800m. Alpine temps should stay below freezing but expect the sun to have some punch.
Snowpack Summary
17cm of low density snow fell overnight at treeline. It overlies a soft storm slab in most areas, and on steep solar aspects (SE-W) a sun crust. The storm slab is up to 50cm deep and has been reactive to skier triggering. The storm slab sits on a sun crust on solar aspects; hard wind slab in exposed areas; and surface facets in sheltered locations.
Avalanche Summary
Yesterdays clouds reduced the natural avalanche activity, however there were several skier triggered avalanches up to size 2.5 in the Selkirk region. These avalanches were occurring from all aspects, generally at treeline and above. On Wed, a
human-triggered size 1.5 avalanche on Glacier Crest
took 2 people for a short ride on a W aspect at 2100m.
Confidence
Timing or intensity of solar radiation is uncertain
Problems
Loose Dry
Expect the blower pow that fell overnight to sluff easily and keep in mind that it's sitting on up to 50cm of snow from earlier this week that could also get moving with it! Natural avalanches are possible on solar aspects if the sun comes out.
Be cautious of sluffing in steep terrain, particularly where the debris flows into terrain traps.On steep slopes, pull over periodically or cut into a new line to manage sluffing.
Aspects:
All aspects.
Elevations:
All elevations.
Storm Slabs
Likelihood
Likely - Possible
At treeline and above the recent snow has settled into a soft slab that is up to 50cm deep. The storm slab is bonding poorly in areas where sits on weak faceted snow or a sun crust. Strong SW winds will be adding to this slab and may trigger naturals
Convex features and steep unsupported slopes will be most prone to triggering.Use caution in lee and cross-loaded terrain near ridge crests.
Aspects:
All aspects.
Elevations:
Alpine, Treeline.
Valid until: Mar 16th, 2019 8:00AM