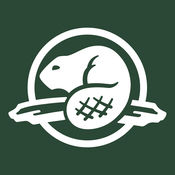 mark herbison, Parks Canada
Glacier National Park Avalanche Forecast
Mar 23rd, 2019 8:09AM
The alpine rating is considerable, the treeline rating is moderate, and the below treeline rating is moderate. Known problems include Persistent Slabs and Loose Wet.
Temperatures at 2000m have remained above zero for the past 6 days resulting in an
isothermal
snowpack below tree line. If the sun shines today expect the avalanche hazard to increase as the upper snowpack loses strength.
Summary
Weather Forecast
Thin cloud cover today with sunny periods, alpine temperatures returning to below zero with a high of -2 as the freezing level will hovering around 1900m. Ridge top winds will be light. Cloud and cooler temps for the next few days with a chance of snow on Tuesday
Snowpack Summary
High freezing levels all week have resulted in poor overnight recovery of the snow surface. Isothermal conditions exist below tree line. Expect to find supportive/breakable crust on all aspects at and below tree line and on steep solar aspects in the alpine.
Avalanche Summary
The natural spring avalanche cycle has slowed since starting last Sunday, but still produced avalanches up to sz 2.5 yesterday on the South aspects of Grizzly and Connaught slide paths. Multiple artillery and helicopter control missions this week produced numerous avalanches up to sz 3.0 on all aspects.
Confidence
Problems
Persistent Slabs
At tree-line and above, a 40cm soft slab has bonded poorly to the underlying facets. This problem is most likely to be found on Northerly aspects in the alpine.
Pay attention to overhead hazards like cornices which could trigger the persistent slab.Avoid steep convexities or areas with a thin or variable snowpack.
Aspects:
North, North East, East, North West.
Elevations:
Alpine, Treeline.
Loose Wet
Likelihood
Likely - Possible
A freezing level up to 1900m and a chance of strong solar input could destabilize the upper snowpack, resulting in loose wet avalanches during the heat of the day.
Minimize exposure to steep, sun exposed slopes when the solar radiation is strong.Avoid sun exposed slopes when the solar radiation is strong, especially if snow is moist or wet.
Aspects:
East, South East, South, South West, West.
Elevations:
Treeline, Below Treeline.
Valid until: Mar 24th, 2019 8:00AM