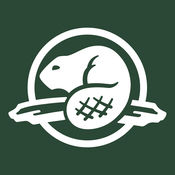 chris gooliaff, Parks Canada
Glacier National Park Avalanche Forecast
Mar 14th, 2019 8:00AM
The alpine rating is moderate, the treeline rating is moderate, and the below treeline rating is moderate. Known problems include Storm Slabs and Loose Dry.
Summary
Weather Forecast
Today, cloudy with sunny periods, an alpine high of -7*C, freezing levels rising to 1300m, light SW winds, and scattered flurries tonight. Friday will bring a mix of sun and cloud, with light/moderate W winds, alpine high of -7*C, and freezing levels rising again to 1300m. The weekend brings cloudy conditions before a big warm-up early next week.
Snowpack Summary
Roughly 50cm of snow has fallen at tree-line over the last week. Moderate winds and mild temp's have created a cohesive soft slab which sits on: a sun crust on solar aspects; hard wind slab in exposed areas; and surface facets in sheltered locations. Steep solar aspects (SE through to W) now have a crust from yesterday's sunshine.
Avalanche Summary
A
human-triggered size 1.5 avalanche on Glacier Crest
took 2 people for a short ride on a W aspect at 2100m. Numerous loose, dry natural avalanches from size 1 to 2.5 were observed yesterday in the alpine when the sun hit at full-force. SE through to W aspects all shed surface snow. Macdonald Gullies 3, 9, 10, and 11 had slabs to size 2-2.5.
Confidence
Problems
Storm Slabs
45-50cm of new snow over the last week has become a cohesive soft slab in the Alpine and exposed areas at tree-line. Storm slabs may be overlying weak faceted snow, old wind slabs, or a sun crust. The bond to these old surfaces is variable.
Convex features and steep unsupported slopes will be most prone to triggering.The storm slab may be more sensitive to human triggering on solar aspects where it sits on a crust
Aspects:
All aspects.
Elevations:
Alpine, Treeline.
Loose Dry
Brief periods of intense sunshine are enough to trigger loose avalanches. This being said, northerly aspects are also prone to loose, dry avalanches with the new snow lying on facets.
Be cautious of sluffing in steep terrain, particularly where the debris flows into terrain traps.Minimize exposure to steep, sun exposed slopes when the solar radiation is strong.
Aspects:
All aspects.
Elevations:
All elevations.
Valid until: Mar 15th, 2019 8:00AM