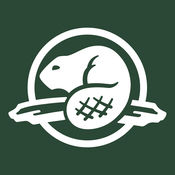 mike smallwood, Parks Canada
Glacier National Park Avalanche Forecast
Jan 11th, 2020 8:03AM
The alpine rating is considerable, the treeline rating is moderate, and the below treeline rating is moderate. Known problems include Storm Slabs and Persistent Slabs.
Natural activity is slowing but human triggered avalanches are still possible
Summary
Weather Forecast
Flurries today accumulating to 5cm of snowfall with light winds from the SW. Freezing level 800m and an alpine high of -9 today. Tomorrow trace snow and falling temperatures with light S winds. Monday temperatures will drop below -20 with flurries.
Snowpack Summary
The recent snow has settled to around 80cm over the Dec 27th surface hoar or crust depending on aspect. Triggerable interfaces exist within that 80cm Including a thin crust 10-20cm above the Dec 27th layer. The mid and lower snowpack have been gaining strength but the load over early season crusts has increased significantly this week.
Avalanche Summary
The snowpack is still adjusting to the new load. The natural avalanche cycle has slowed with less activity observed yesterday. Numerous natural and explosive triggered avalanches to size 3.5 this week.
Confidence
Problems
Storm Slabs
Moderate to strong SW winds during the snowfall have loaded alpine and treeline lees. Slabs may be more reactive in these areas.
Use conservative route selection, choose moderate angled and supported terrain with low consequence.
Watch for shooting cracks or stiffer feeling snow. Avoid areas that appear wind loaded.
Aspects:
All aspects.
Elevations:
Alpine, Treeline.
Persistent Slabs
Likelihood
Possible - Unlikely
Storm slabs have the potential to step down to the December 27th surface hoar down 70-90cm.
If triggered the storm slabs may step down to deeper layers resulting in large avalanches.
Aspects:
All aspects.
Elevations:
All elevations.
Valid until: Jan 12th, 2020 8:00AM