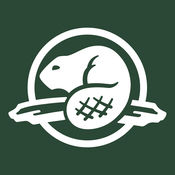 percy woods, Parks Canada
Glacier National Park Avalanche Forecast
Mar 3rd, 2019 8:00AM
The alpine rating is low, the treeline rating is low, and the below treeline rating is low. Known problems include Wind Slabs and Loose Dry.
Three times Low does not mean it is time to expose yourself to undo hazard. Take the time to ski your line one at a time, avoid exposure to cornices, terrain traps and other hazards. Be over prepared for cold.
Summary
Weather Forecast
Sunny with no precipitation in the forecast for today or the first part of the work week. Light easterly ridge winds and alpine high of -15C for today. Temperatures are forecast to gradually warm with alpine highs in the negative single digits by Tuesday.
Snowpack Summary
Expect surface facets and a variety of windslab in most locations. Sun crust will be found on steeper solar terrain making for difficult travel. Moderate to strong winds have deposited thin wind slabs on exposed terrain features at ridge-top and exposed treeline areas. The mid and lower snowpack is well settled and strong.
Avalanche Summary
One small size 2 narrow point release came out of Lonepine path around noon running 1/3 fan. Three narrow point release slides out of Avalanche Crest up to size 2 late in the afternoon. These slides were all confined to surface facet snow. No new slides observed or reported in the backcountry.
Confidence
Due to the number of field observations
Problems
Wind Slabs
Moderate to strong winds and cold temperatures have been promoting wind slab development. Reactive wind slabs are occurring in isolated areas, these slabs may be overlying old dormant wind slabs or weak facetted snow.
Watch for whumpfing, hollow sounds, and shooting cracks.Use caution above cliffs where small avalanches may have severe consequences.
Aspects:
All aspects.
Elevations:
Alpine, Treeline.
Loose Dry
Loose dry point release slides were sporadically occurring on steep solar aspects yesterday afternoon. Look for this to happen again today with prolonged solar input.
Minimize exposure to steep, sun exposed slopes when the solar radiation is strong.
Aspects:
South East, South, South West.
Elevations:
Alpine.
Valid until: Mar 4th, 2019 8:00AM