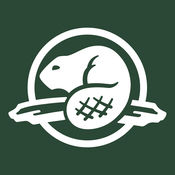 andrew jones, Parks Canada
Glacier National Park Avalanche Forecast
Jan 16th, 2020 8:00AM
The alpine rating is considerable, the treeline rating is moderate, and the below treeline rating is moderate. Known problems include Wind Slabs and Persistent Slabs.
Touchy wind slabs have been concealed by 10cm of new snow.  Keep the wind slab problem in mind when transitioning into open and exposed areas.
Summary
Weather Forecast
Snow flurries today with 6cm of accumulation. A temperature inversion is in effect with frigid temperatures at lower elevations (-20 C) and an expected alpine high of -8 C. Moderate NE winds are currently blowing. Winds will calm with the only the occasional gust to 35km/h. Flurries continue through Saturday with temperatures steadily rising.
Snowpack Summary
10cm of new snow sits atop soft wind slabs in exposed areas. The Dec 27th surface hoar/ crust layer is buried approximately 100cm. The mid and lower snowpack are generally well settled and strong.
Avalanche Summary
Three new natural avalanches size 2-2.5 were observed in the highway corridor yesterday. All of these slides terminated near the top of their run-outs. Field teams observed some cracking of the surface snow while ski cutting in wind affected terrain.
Confidence
Problems
Wind Slabs
Strong winds from many directions formed Wind Slabs at all elevations on specific terrain features. These slabs are now concealed by 10cm of new snow. They are beginning to run naturally and will be easy to trigger by humans in the right spots.
Be careful with wind loaded pockets, especially near ridge crests and roll-overs.
Watch for shooting cracks or stiffer feeling snow. Avoid areas that appear wind loaded.
Aspects:
All aspects.
Elevations:
All elevations.
Persistent Slabs
Likelihood
Possible - Unlikely
The December 27th surface hoar layer persists down approximately 100cm. This layer is becoming less reactive in stability tests and it is increasingly harder to find in snow profiles, but the potential is still there to get surprised.
Avoid steep convexities or areas with a thin or variable snowpack.
Avoid lingering in runout zones.
Aspects:
All aspects.
Elevations:
All elevations.
Valid until: Jan 17th, 2020 8:00AM