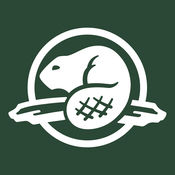 ross campbell, Parks Canada
Glacier National Park Avalanche Forecast
Mar 19th, 2019 8:05AM
The alpine rating is high, the treeline rating is high, and the below treeline rating is high. Known problems include Loose Wet and Persistent Slabs.
http://www.pc.gc.ca/apps/links/goto_e.asp?destination=Unseasonably warm temperatures and intense sunshine will rapidly destabilize the upper snowpack. Avoid travel on or below solar-exposed slopes.
Summary
Weather Forecast
Welcome to the
diurnal
spring swing! Today will be sunny with an alpine high of 7*C, light winds with a freezing level rising to 3100m. The drastic temperature swings continue through the week as a strong upper ridge builds over the region, bringing clear skies and daylight freezing levels up to 3300m.
Snowpack Summary
The snowpack is undergoing rapid changes as it transitions from Winter to Spring. Isothermal conditions are present at lower elevations, accompanied by melt freeze/sun crusts on all but true North aspects in the Alpine. Temps did not go below freezing last night at higher elevations! And a ~40cm slab exists in the Alpine and at Tree Line.
Avalanche Summary
A large natural spring avalanche cycle started Sunday producing loose wet and slab avalanches to size 3. With no re-freeze overnight, above average temperatures, and strong solar input; the cycle is forecasted to continue through this week. A group of 4 skiers
triggered a sz 2 ascending to Mt Green,
on Sunday.
Confidence
The weather pattern is stable
Problems
Loose Wet
Likelihood
Certain - Very Likely
Strong sunshine and rapidly increasing temp's will destabilize the upper snowpack, resulting in loose wet avalanches during the heat of the day. Traveling in avalanche terrain is not recommended today; especially on solar aspects this afternoon.
Avoid slopes when the solar radiation is strong, especially if they have large cornices overhead.Minimize exposure to steep, sun exposed slopes when the solar radiation is strong.
Aspects:
East, South East, South, South West, West.
Elevations:
All elevations.
Persistent Slabs
Likelihood
Likely - Possible
At treeline and above the recent snow has settled into a soft slab that is up to 50cm deep and is bonding poorly in areas where it sits on weak, faceted snow or on a sun crust. Rising temperatures will put additional stress on this layer.
Convex features and steep unsupported slopes will be most prone to triggering.Pay attention to overhead hazards like cornices which could trigger the persistent slab.
Aspects:
All aspects.
Elevations:
Alpine, Treeline.
Valid until: Mar 20th, 2019 8:00AM