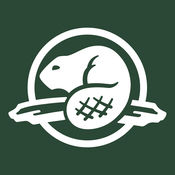 andrew jones, Parks Canada
Glacier National Park Avalanche Forecast
Feb 8th, 2019 8:00AM
The alpine rating is moderate, the treeline rating is moderate, and the below treeline rating is moderate. Known problems include Persistent Slabs and Wind Slabs.
http://www.pc.gc.ca/apps/links/goto_e.asp?destination=http://data.avalanche.ca/Images/SPAW%20Feb%207%202019.pdfA Special avalanche warning is in effect. Dangerous avalanche conditions exist at and below treeline where a weak layer of preserved surface hoar lingers. Careful route selection is essential, even at lower elevations.
Summary
Weather Forecast
Cold temperatures will persist into the foreseeable future. Mainly Cloudy today with isolated flurries and trace amounts of precipitation. The alpine temperature will climb to -17 with freezing levels remaining at valley bottom. Ridge winds from the NE, 12-25 km/h.
Snowpack Summary
A thin sun crust has formed on steep solar aspects in the alpine. Cold temperatures are promoting near surface faceting and softening wind slabs that exist in alpine and exposed areas at tree line. The storm snow has settled has to ~50cm. The Jan 31 and Jan 17 interfaces (surface hoar and sun crust) are down ~50cm and ~70cm at tree line.
Avalanche Summary
No new avalanches were observed yesterday.
Confidence
Problems
Persistent Slabs
The Jan 31 and Jan 17 surface hoar layers are down ~50 and ~70cm respectively. This layer exists on all aspects, and is most problematic between 1400-1900m and on steep solar aspects where it overlies a crust.
Caution on open slopes and convex rolls at treeline and below, buried surface hoar may be preserved.
Aspects:
All aspects.
Elevations:
Treeline, Below Treeline.
Wind Slabs
Last weekend's storm snow and strong variable winds created wind slabs in the alpine and exposed areas at tree line. This problem is most reactive along ridge crest and cross loaded terrain features.
Use conservative route selection, choose moderate angled and supported terrain with low consequence.Watch for whumpfing, hollow sounds, and shooting cracks.
Aspects:
All aspects.
Elevations:
Alpine, Treeline.
Valid until: Feb 9th, 2019 8:00AM