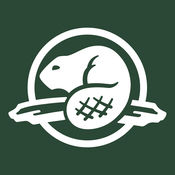 percy woods, Parks Canada
Glacier National Park Avalanche Forecast
Apr 13th, 2019 8:00AM
The alpine rating is below threshold, the treeline rating is below threshold, and the below treeline rating is below threshold. Known problems include Persistent Slabs and Loose Wet.
Incoming snow should improve ski quality in the short term. Expect wind slab development late today and into Sunday.
Summary
Weather Forecast
Snow changing to rain showers near noon with snowfall amounts near 5cm. Freezing levels are expected to rise to 1400m to 1800m this afternoon depending which forecast you trust. Alpine temps should be in the -3C range with gusty SW winds up to 50km/h.  Gusty SW-W winds with continued light snow are forecast through to the end of the day tomorrow.
Snowpack Summary
Last week's storm snow has formed pockets of windslab lee slope alpine and treeline locations. Expect a melt freeze crust on true solar aspects at treeline and alpine locations. Protected high north aspects are the best bet for late season powder. Below treeline a melt freeze crust covers isothermal snow on all aspects.
Avalanche Summary
No new avalanches observed or reported yesterday.
Confidence
Problems
Persistent Slabs
Moderate S -W winds have redistributed last week's storm snow into pockets of windslab on alpine and treeline lee features. These slabs overlie  a melt freeze crust on solar aspects and given the right location, surface hoar on northerly aspects.
Use caution in lee areas. Recent wind loading have created wind slabs.Be careful with wind loaded pockets, especially near ridge crests and roll-overs.
Aspects:
North, North East, East, South East, North West.
Elevations:
Alpine, Treeline.
Loose Wet
Afternoon rain showers may warm surface crusts on lower elevation S aspects to the point of surface crust break down. Small wet surface slides may occur if this comes to pass.
Use extra caution on slopes if the snow is moist or wet.
Aspects:
South East, South, South West.
Elevations:
Below Treeline.
Valid until: Apr 14th, 2019 8:00AM