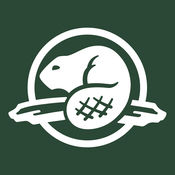 Brian Webster, Parks Canada
Banff Yoho & Kootenay National Park Avalanche Forecast
May 2nd, 2019 4:29PM
The alpine rating is moderate, the treeline rating is low, and the below treeline rating is low. Known problems include Persistent Slabs, Wind Slabs and Loose Wet.
Localized snow amount may very at higher elevations. Deeper areas could develop larger then expected wind slabs.
Summary
Weather Forecast
Mixed sun and cloud with isolated convective flurries forecasted through the end of the week. Forecasted strong winds on Thursday night will diminish by mid-day on Friday.
Snowpack Summary
15 to 25cm of new snow and recent winds have created soft slabs in immediate lees in the alpine. Moist snow observed up to 2400m on solar aspect, but alpine north aspects staying dry. Concern still exist for a facet layer down 30-50 cm which is producing clean shears with snow-pit tests.
Avalanche Summary
Small wet loose avalanches were observed on solar aspects on Thursday. Tuesday our field team observed two slab avalanches in the Observation Peak area. These avalanches where triggered on the persistent problem down 40 cm.
Confidence
Problems
Persistent Slabs
Likelihood
Likely - Possible
This instability continues to rear its ugly head in areas where a slab sits over previously formed crusts. Though not widespread, where this layer dose exist expect it to be reactive. Tuesday we observed two large avalanches fail on this layer.
Dig down to find and test weak layers before committing to a line.
Aspects:
All aspects.
Elevations:
Alpine.
Wind Slabs
Likelihood
Possible - Unlikely
Continued precipitation and moderate winds have formed small pockets of wind slab in immediate lee features at higher elevations. Though in many areas these slab will be small, localized areas of heaver accumulation may have formed large slabs.
Use caution in lee areas. Wind loading could create slabs.
The new snow will require several days to settle and stabilize.
Aspects:
North, North East, East, South East.
Elevations:
Alpine.
Loose Wet
Likelihood
Likely - Possible
If the sun comes out for any length of time expect loose wet avalanches out of steep sun exposed terrain.
Aspects:
South East, South, South West, West.
Elevations:
Alpine, Treeline.
Valid until: May 3rd, 2019 4:00PM