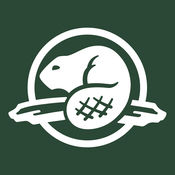 william lawson, Parks Canada
Banff Yoho & Kootenay National Park Avalanche Forecast
Nov 28th, 2019 4:00PM
The alpine rating is low, the treeline rating is low, and the below treeline rating is low. Known problems include Wind Slabs.
Heading out with the mind set of  "LOW means GO" may lead you into terrain where triggering a small avalanche has severe consequence. Understand that small avalanches in isolated areas and extreme terrain can still occur.
Summary
Weather Forecast
Cold calm and clear is the trend till the end of the weekend. Expect lows dropping close to -30.
Snowpack Summary
Cold temps are beginning to facet the snowpack. Wide spread wind effect from last weekend is still visibly through the alpine. The Nov 8 crust is down 20-30 cm and present up to ~2400 m. The lower snowpack is a mix of weak facets & crusts. Snowpack depths at treeline vary from 60-90 cm with up to 140 cm in lee areas.
Avalanche Summary
No new avalanches observed Thursday. Wind slabs have been the primary concern in the snowpack over the past week with several releases to size 1.5 triggered both with explosive and skier traffic.
Confidence
Problems
Wind Slabs
Likelihood
Possible - Unlikely
Widespread wind effect in the alpine is clearly visible throughout the forecast region. The potential to trigger this problem still exist in steep lee ward terrain.
Aspects:
North, North East, East, South East, South.
Elevations:
Alpine.
Valid until: Nov 29th, 2019 4:00PM