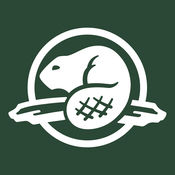 william lawson, Parks Canada
Banff Yoho & Kootenay National Park Avalanche Forecast
Nov 25th, 2019 4:00PM
The alpine rating is moderate, the treeline rating is moderate, and the below treeline rating is low. Known problems include Wind Slabs and Deep Persistent Slabs.
The main avalanche concern for the next few days is a lingering wind slabs formed over the weekend. Natural avalanche activity on this problem has subsided, but the likelihood of human triggered wind slab is still possible.
Summary
Weather Forecast
A predominant North West flow has moved into the forecast region. Expect clear and calm conditions for Tuesday, Wednesday with temperatures dropping down to below -20 for the daytime lows. Temperatures will gradual warm up later in the week.
Snowpack Summary
10-20 cm of new snow with strong W winds have formed wind slabs at ridge tops and in open alpine areas over the weekend. The Nov 8 crust is down 20-30 cm and is present up to ~2400 m. The lower snowpack is a mix of facets and the Oct crusts. Snowpack depths at treeline range from 60-90 cm with up to 140 cm in lee areas.
Avalanche Summary
Wind slabs formed on the weekend continue to produce avalanches to size 1.5 at alpine elevations. Reports from local ski resorts have noted that the wind slab problem has still been reactive to skier triggering and explosive control .
Confidence
Problems
Wind Slabs
Wind slabs formed over the weekend still linger on alpine and tree line lee slopes. The main concern for this problem is at ridge crest and cross loaded gulleys where strong winds have deposited over 40cm of snow.
Use caution in lee areas. Recent wind loading have created wind slabs.
If triggered the wind slabs may step down to deeper layers resulting in large avalanches.
Aspects:
North, North East, East, South East, South.
Elevations:
Alpine, Treeline.
Deep Persistent Slabs
The lower snowpack consists of weak facets and crusts. With the recent snow load there is potential for avalanches to step down to this deeper persistent layer.
Convex features and steep unsupported slopes will be most prone to triggering.
Aspects:
All aspects.
Elevations:
Alpine, Treeline.
Valid until: Nov 26th, 2019 4:00PM