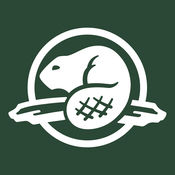 tim haggarty, Parks Canada
Banff Yoho & Kootenay National Park Avalanche Forecast
Jan 12th, 2020 4:00PM
The alpine rating is considerable, the treeline rating is considerable, and the below treeline rating is moderate. Known problems include Persistent Slabs, Wind Slabs and Deep Persistent Slabs.
Both superficial and basal problems exist in the snowpack right now and both can be expected to persist for some time. Conservative terrain selection and careful group management is essential for safe travel. 
Summary
Weather Forecast
A low is moving south past the west side of the Rockies tonight while polar air is pushing east from the prairies into the low pressure area. Winds are shifting to the east and are focussed in the main valleys. The collision of these two air masses will result in light snowfall until midday Monday as the cold (-25 in the alpine) takes over.
Snowpack Summary
30-50 cm of snow since Dec 31 sits over a variety of surfaces including facets, surface hoar and sun crust. Stability tests throughout the region show 'sudden' results on this interface. Reactive wind slabs exist in alpine and some tree line locations. In most areas there is a settled mid-pack over top of weaker basal layers.
Avalanche Summary
Confidence
Problems
Persistent Slabs
Likelihood
Likely - Possible
This layer may present as surface hoar / facets / or sun crust. It is buried 30-60 cm throughout the region and is producing 'sudden planar' results in stability tests. Several skier triggered avalanches have occurred recently on this layer.
Carefully evaluate terrain features by digging and testing on adjacent, safe slopes.
If triggered the persistent slab may step down to deeper layers resulting in large avalanches.
Aspects:
All aspects.
Elevations:
Treeline, Below Treeline.
Wind Slabs
Likelihood
Likely - Possible
Recent storm snow and moderate to strong winds have created wind slabs in the alpine and at treeline elevations. It will take several days for these instabilities to settle out.
If triggered, the wind slab may step down to deeper layers resulting in large avalanches.
Use caution in lee areas. Recent wind loading has created reactive slabs.
Aspects:
North, North East, East, South East, South, North West.
Elevations:
Alpine, Treeline.
Deep Persistent Slabs
The potential for deeper releases on the basal layers still exist. Several large avalanches have occurred on this layer in past few days. Click on Forecast Details tab for more information.
Avoid shallow snowpack areas where triggering is more likely.
Pay attention to overhead hazards like cornices which could trigger the deep persistent slab.
Aspects:
All aspects.
Elevations:
All elevations.
Valid until: Jan 13th, 2020 4:00PM