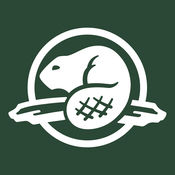 Conrad Janzen, Parks Canada
Banff Yoho & Kootenay National Park Avalanche Forecast
Mar 23rd, 2020 4:00PM
The alpine rating is moderate, the treeline rating is low, and the below treeline rating is low. Known problems include Wind Slabs and Deep Persistent Slabs.
Less snow fell than expected on Monday, however higher elevations and areas to the West saw enough new snow and wind to create small fresh wind slabs that could be a concern in steep alpine terrain.
Summary
Weather Forecast
Continued flurries through Tuesday with an additional 2-5 cm's depending on the elevation. Winds will remain in the light to moderate range out of the W with a slight increase in wind speed Tuesday night. Freezing levels should stay at valley bottom.
Snowpack Summary
2-10 cm of snow on Monday with the higher amounts in the west. Moderate SW winds in the alpine forming new wind slabs. Previous widespread wind effect in the alpine and treeline. Sun crusts and buried sun crusts on solar aspects. In thin snow pack areas a dense mid-pack sits over a weak faceted base, while deep snowpack areas have a solid base.
Avalanche Summary
Several solar triggered small loose avalanches observed in the past several days and some skier triggered surface sluffing in steep terrain up to size 1.5. No new avalanches observed or reported on Monday but observations are limited.
Confidence
Forecast snowfall amounts are uncertain on Tuesday
Problems
Wind Slabs
New snow and moderate winds have created small fresh wind slabs in lee areas in the alpine. These will be possible to trigger by skiers. Avoid wind loaded areas in steep terrain, especially in thin snowpack areas or narrow gullies.
Be careful with wind loaded pockets, especially near ridge crests and roll-overs.
If triggered the wind slabs may step down to deeper layers resulting in large avalanches.
Aspects:
All aspects.
Elevations:
Alpine.
Deep Persistent Slabs
Use caution in thin snowpack areas averaging 150 cm or less. In these areas the basal snowpack layer of depth hoar and facets remains weak. This has been unreactive for the last week but is still a concern in steep terrain.
Pay attention to overhead hazards like cornices which could trigger the deep persistent slab.
Be aware of thin areas that may propogate to deeper instabilites.
Aspects:
All aspects.
Elevations:
Alpine, Treeline.
Valid until: Mar 24th, 2020 4:00PM