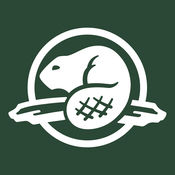 william lawson, Parks Canada
Banff Yoho & Kootenay National Park Avalanche Forecast
Apr 15th, 2019 4:00PM
The alpine rating is below threshold, the treeline rating is below threshold, and the below treeline rating is below threshold. Known problems include Wind Slabs and Loose Wet.
Current conditions are great up high, with North aspects still holding dry powder. There's still some lingering concern with wind slab especially where it has formed over a crust.
Summary
Weather Forecast
A clearing trend forecasted for Tuesday and Wednesday with good overnight re-freeze. Freezing levels will reach 2000m as daytime high temperatures in the valley climb to plus 10. Later in the week we can expect more precipitation with up to 20cm by the weekend.
Snowpack Summary
30 to 50cm has fallen at higher elevations since April 9. Recent winds and snow have created windslabs on lee N and E aspects in the alpine, up to 100cm deep. Still some uncertainty with the March 7 layer, snowpack structure and recent test show a weakness 50 to100cm down on high north aspects but no avalanche activity has been recently reported.
Avalanche Summary
No new avalanches observed today. Loose dry avalanche activity in the past 24 hours has tapered.
Confidence
Problems
Wind Slabs
Recent storm snow (20-50cm) has been redistributed by steady and moderate Westerly wind over the weekend. Some drifts in immediate lees are 100cm deep. Use extra caution in areas where the wind slab sit over a crust.
Minimize overhead exposure during periods of heavy loading from new snow, wind.
Aspects:
North, North East, East, South East.
Elevations:
Alpine.
Loose Wet
Clear weather forecasted for Tuesday will increase the solar input on southerly aspects. This increased heating will likely shed the recent storm snow on steep solar aspects as the day warms up.
If the sun stays out you should avoid steep South and West aspects this afternoon.
Aspects:
South, South West, West.
Elevations:
Alpine, Treeline.
Valid until: Apr 16th, 2019 4:00PM