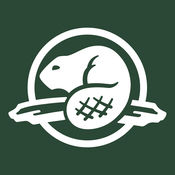 snow safety, Parks Canada
Banff Yoho & Kootenay National Park Avalanche Forecast
May 4th, 2019 4:00PM
The alpine rating is moderate, the treeline rating is low, and the below treeline rating is low. Known problems include Persistent Slabs, Wind Slabs and Loose Wet.
Localized snow amounts may vary at higher elevations. Deeper areas could release larger than expected avalanches.
Summary
Weather Forecast
Mixed sun and cloud with isolated convective flurries or rain at lower elevations is forecasted through the weekend with light to moderate SW wind.
Snowpack Summary
5 to 30 cm of new snow and recent winds have created soft slabs in immediate lees in the alpine. Moist snow observed on solar aspects, but alpine north aspects are staying dry. Concern still exists for a facet layer down 30-50 cm which is producing clean shears with snow-pit tests and has been reactive to skier triggering.
Avalanche Summary
No new avalanches were reported today.
Confidence
Problems
Persistent Slabs
Though not widespread, where this layer does exist ,expect it to be most reactive in areas where a slab sits over previously formed crusts. On Tuesday we observed several large skier triggered and natural avalanches fail on this layer.
Dig down to find and test weak layers before committing to a line.
Aspects:
All aspects.
Elevations:
Alpine.
Wind Slabs
Likelihood
Possible - Unlikely
Continued precipitation and moderate winds have formed small pockets of wind slab in immediate lee features at higher elevations. Though in many areas these slabs will be small, localized areas of heaver accumulations may have formed larger slabs.
Use caution in lee areas. Wind loading could create slabs.
The new snow will require several days to settle and stabilize.
Aspects:
North, North East, East, South East.
Elevations:
Alpine.
Loose Wet
Likelihood
Likely - Possible
If the sun comes out for any length of time expect loose wet avalanches out of steep sun exposed terrain.
Aspects:
South East, South, South West, West.
Elevations:
Alpine, Treeline.
Valid until: May 5th, 2019 4:00PM