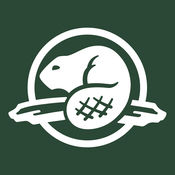 Grant Statham, Parks Canada
Banff Yoho & Kootenay National Park Avalanche Forecast
Jan 15th, 2020 4:00PM
The alpine rating is considerable, the treeline rating is considerable, and the below treeline rating is moderate. Known problems include Wind Slabs, Persistent Slabs and Deep Persistent Slabs.
All three of the main inputs to avalanche danger are rising for Thursday: the temperature will warm up 15 degrees in 24-hours, 10 cm of snow snow will fall and sustained SW winds are expected. Watch out for change and if the deeper layers wake up.
Summary
Weather Forecast
Things are changing. A low pressure system moving across BC will bring snow and warming to the Rockies, and temperatures could rise to -10 by Thursday afternoon along with 10 cm of new snow and continued strong winds.
Snowpack Summary
10 cm of new snow and sustained SW winds through Thursday will continue to build soft windslabs that trigger easily. This will make up to 60 cm above the Dec 31 layer of facets, surface hoar and sun crust. Concern remains for the weak layers of facets and depth hoar near the base of the snowpack which we expect to wake up again.
Avalanche Summary
Very few observations due to the cold temperatures preventing many people from getting outside (smart). Sunshine reported thin, soft slabs forming through the day.
Confidence
Due to the number of field observations
Problems
Wind Slabs
Fresh, windslabs are forming in leeward areas from incremental snow fall and wind. These could be brittle and easy to trigger.
Aspects:
North, North East, East, South East, South, North West.
Elevations:
Alpine, Treeline.
Persistent Slabs
This layer may present as surface hoar / facets / or sun crust. It is buried 30-60 cm throughout the region and is producing 'sudden planar' results in stability tests.
If triggered the persistent slab may step down to deeper layers resulting in large avalanches.
Aspects:
All aspects.
Elevations:
Treeline, Below Treeline.
Deep Persistent Slabs
The potential for deeper releases on the basal layers still exist. Several large avalanches have occurred on this layer in past few days. See forecast details.
Pay attention to overhead hazards like cornices which could trigger the deep persistent slab.
Avoid shallow snowpack areas where triggering is more likely.
Aspects:
All aspects.
Elevations:
All elevations.
Valid until: Jan 16th, 2020 4:00PM