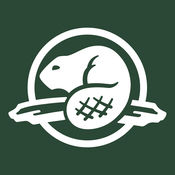 Mark Herbison, Parks Canada
Banff Yoho & Kootenay National Park Avalanche Forecast
Mar 19th, 2020 4:04PM
The alpine rating is moderate, the treeline rating is low, and the below treeline rating is low. Known problems include Wind Slabs and Deep Persistent Slabs.
Be mindful of prolonged solar input. It can suddenly increase the sensitivity of the problems described and/or cause cornices to fail, which may also trigger these problems.
Summary
Weather Forecast
Friday will be mainly sunny with cloudy periods and a small chance of flurries. Temps will range from -16 to 0 as the freezing level rises to 1400m. Ridge top winds will be light from the west. Much of the same for Saturday and Sunday.
Snowpack Summary
5-10cm of snow accumulation over the last few days. Widespread wind effect in the alpine from recent multidirectional winds. Sun crust on steep solar aspects. In shallow snowpack areas the weak basal facets remain a concern.
Avalanche Summary
Several solar triggered small loose avalanches observed Wednesday and Thursday. Otherwise, no new avalanches observed or reported.
Our observations are very limited and we appreciate your reports to the MIN.
Confidence
Problems
Wind Slabs
Likelihood
Possible - Unlikely
Recent snow and variable wind directions (SW, N and E) have developed wind slabs in lee areas on a variety of aspects. These are beginning to bond but use caution if you encounter them in steep terrain, especially in thin snowpack areas.
If triggered the wind slabs may step down to deeper layers resulting in large avalanches.
Variable winds may create pockets of wind slab in some unexpected locations.
Aspects:
All aspects.
Elevations:
Alpine.
Deep Persistent Slabs
Likelihood
Possible - Unlikely
Use caution in thin snowpack areas averaging 150cm or less. In these areas the basal snowpack layer of depth hoar and facets remains weak, and the mid and upper snowpack is thin enough to allow for triggering of the deep persistent layer.
Pay attention to overhead hazards like cornices which could trigger the deep persistent slab.
Be aware of thin areas that may propogate to deeper instabilites.
Aspects:
All aspects.
Elevations:
Alpine, Treeline.
Valid until: Mar 20th, 2020 4:00PM